Dignity Health Global Education in collaboration with Duke Corporate Education
Home ›
USA ›
Dignity Health Global Education in collaboration with Duke Corporate Education
About us
Dignity Health Global Education (DHGE) is the leading healthcare workforce development company. Dedicated to providing customized educational opportunities and a student-centric experience, we develop online programs and workforce development solutions with industry, for the industry. We achieve this goal by partnering with top-ranked academic institutions and thought-leading professionals.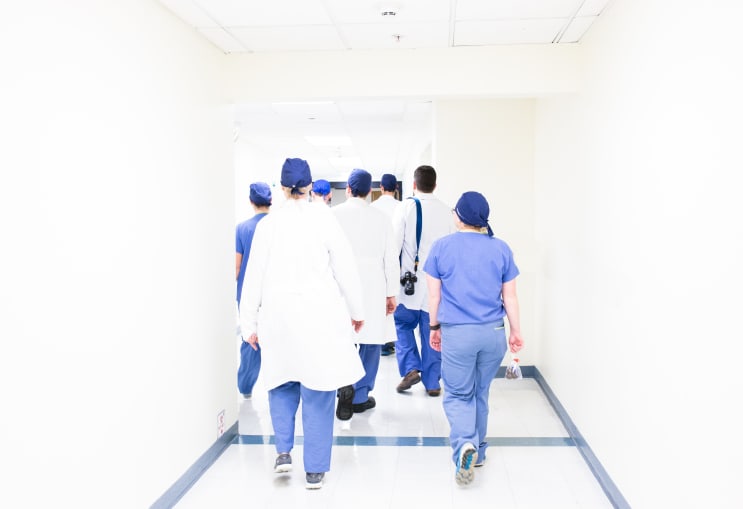 Our teaching and learning approach
Designed for impact: Dignity Health Global Education (DHGE) aims to create relevant learning experiences that affect positive change in our learner's lives and make an impact on their organizations.
Leveraging the best in technology and learning science: We deliver the most advanced cloud-based learning experiences in the industry to help you gain new knowledge, skills, and abilities quickly and effectively.
Made with people, for people: Our learning solutions are human-centered, just like healthcare is human-centered. We want to deliver our learning content in a way that's beautiful and loved by our learners.
We value your time: We know that working in healthcare, you're as busy as it gets. That's why we want to ensure every minute spent learning with us is an effective use of your time.
Our learning experiences
In our programs, you'll have access to:
Structured learning: We offer structured pathways built for busy learners, allowing you to get on the task immediately.
Engaging and interactive content: Our learning content includes expertly-produced engaging video and interactive content to ensure that you will never have a passive learning experience and are always actively engaged.
Accessible learning: In between meetings, on a commute, during your break — your learning can be accessed at any time on any device.
Real-world projects: We work with healthcare professionals to design hands-on, project-based learning activities centered on current workplace projects and challenges. Our approach enables you to take what you learn and make an immediate impact on your work, organization, and patients.
Expert guidance: With us, learning independently online doesn't mean you're learning alone. Our courses are facilitated by experts in the healthcare industry — including Presidents, CNOs, and other top-level executives — sharing their personal stories, insights, and knowledge.
Collaborative learning: Using our learning experiences, you will engage in online social interactions providing opportunities to exchange ideas, gain feedback, and network. We've even gamified it a bit to make it fun and engaging!
Friendly encouragement: We understand that you're busy and life happens. When needed, we'll give you a friendly nudge to get you back on track.
Digital credentials: We provide you with digital badges and certificates, issued from top-ranked, recognized institutions, that can be shared proudly on LinkedIn and other social platforms. They can be instantly verified by employers, allowing you to confidently showcase your skills.
Remarkable customer service: We're here to help you get the most out of your learning experience with us.
Locations
Durham
Address
Durham
,
North Carolina
,
USA