Master of Public Health (Online)
University of Stirling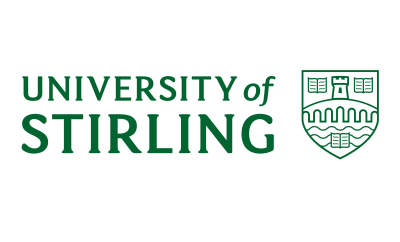 Key Information
---
Campus location
Stirling, United Kingdom
Study format
Distance Learning
Application deadline
Request info
Earliest start date
Jan 2024
* For up to date fee information, please see website
Introduction
Public health policy and decision-making has an impact on all aspects of our lives. This was seen clearly during the Covid-19 pandemic. Informing and acting on those decisions are highly trained and skilled people working in public health roles. Public health professionals work across community, national and worldwide initiatives, in health improvement, disease prevention and health services planning. Some engage directly with communities to promote health and deliver services. Others work behind-the-scenes, supporting the overall functioning of public health programmes, policies and research. What they share is a passion for supporting the health and wellbeing of communities, and a strong commitment to social justice.
Top reasons to study with us
#1 You will be taught by world-leading experts in public health, policy and research, and develop a broad spectrum of skills and knowledge for public health practice
#2 93% overall student satisfaction with the MPH Master of Public Health (Online) (Postgraduate Taught Experience Survey 2022)
#3 Our course is innovative, creative and flexible, making the most of digital opportunities
Curriculum
This course can help you become part of that powerful workforce, helping to find solutions to community and global health issues. Your reasons for choosing a career in public health will be as individual as you are. Whatever your starting point, and wherever your ambitions lie, this Masters course will help you to develop specific skills and competencies in public health practice, as well as key 'boundary crossing' competencies like leadership, communication and systems thinking. You will emerge not only with a comprehensive understanding of public health theories but also with the ability to effect positive change in communities.
Course objectives
This course aims to produce highly skilled public health practitioners and leaders. It will allow you to develop your own specialisms and areas of interest, while reflecting on the role of public health in improving the lives of communities and populations. Through your studies, you'll learn how to:
analyse and apply public health theory and approaches to a range of key areas;
gain first-hand insight into the skills and methods used by researchers, practitioners and policymakers;
develop practical and transferable skills, including communication, research methods, critical appraisal, and the development of recommendations for policy and practice.
A distinctive MPH Masters course
This multidisciplinary course is founded on the belief that improving population health and reducing health inequalities is vital to creating a better society. It combines theoretical knowledge and practical skills, working in collaboration with global experts and third sector partners, to develop your expertise and understanding of public health practice, research and policy.
Our course has a strong focus on the social impact of public health policy: investigating how society can tackle health inequalities, exploring the role of public health advocacy in driving change, and considering the relationship between grassroots experiences and the policies that shape interventions. There is also a strong focus on public health practice, helping you develop the discipline specific skills and boundary-spanning competencies that are most relevant to current and future careers in public health, through individual study and collaborations with other students and staff. Our curriculum is aligned with both the UK Public Health Skills and Knowledge Framework and the European Agency for Public Health Education Accreditation.
Research
The MPH course is delivered with close support from Stirling University's Institute of Social Marketing and Health (ISMH). For over 40 years, the ISMH has provided world-leading research on public health policy with a particular focus on the role of commercial drivers in shaping public health outcomes. You will benefit from being taught by researchers working closely with this highly regarded and influential research unit.