BSc in
Bachelor in Public Health
University of Tampa CSSME and CNHS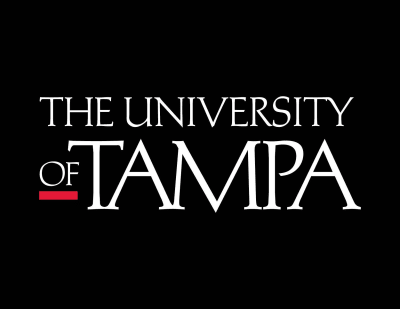 Key Information
---
Campus location
Tampa, USA
Tuition fees
USD 45,878 / per year *
Application deadline
Request info
Earliest start date
28 Aug 2023
* per year
Introduction
The B.S. in Public Health degree program is designed for students primarily interested in the improvement of health and prevention of disease and disability. The program's mission is to improve health throughout the lifespan. The program focuses on:
Identifying social and behavioral determinants of health;
Developing and evaluating interventions and policies leading to the improvement of population health;
Advocating for policy development and programmatic change;
Investigating and trending diseases from the community level to the national level; and
Preparing professionals for leadership positions in advocacy and public health service.
Upon completion of the program, students will be well qualified for graduate studies and/or fulfilling careers in public and private organizations.
Curriculum
What Will You Learn?
Courses emphasize health promotion and education, illness and disease tracking, environmental assessment, public policy, and collaborative leadership and partnership. A solid foundation in behavioral sciences principles and theories is provided, along with advanced skills in program planning, implementation, and evaluation. Students may select among three concentration areas, based on their interests: behavioral health, public policy and social change, and wellness.
Although there are several required courses, students have flexibility in the curriculum to take courses outside the major. For instance, students may wish to pursue additional coursework in adolescent health, women's health, gerontology, biology, environmental science, criminology, international and cultural studies, Latin American studies, psychology, sociology, communication, or research methods.
Sample Courses
Principles of Epidemiology
Social and Behavioral Health Science
Nutrition
Global Health
Health Policy and Social Change
Biostatistics
Research Methods
Environmental Health
CHES Certification
Students who successfully complete the public health degree program are eligible to sit for the national certification exam to become a Certified Health Education Specialist (CHES). The CHES designation after a health educator's name is one indication of professional competence and commitment to continued professional development. The exam covers subjects such as public health program planning, implementation, administration, and evaluation.
Career Opportunities
Practical Experience and Networking
Internships
An internship (12 credit hours) is required for all public health majors. Internships provide students with an opportunity, under supervision, to apply the knowledge and skills from the classroom to real-world public health practice. Examples of recent student internships include:
Assisting with public health policy with the U.S. House of Representatives.
Gathering data for a Costa Rican national study on preventing the spread of syphilis and HIV from mother to child.
Working on improving pediatric health care quality at Tampa General Hospital.
Working with One Bay Healthy Communities on health care access and health disparities within the Tampa Bay area.
Working with the United Nations Relief and Works Agency for Palestine Refugees in the Near East.
Assisting the Florida Asthma Coalition with developing programs.
What Can You Do With This Degree?
The field of public health is extremely broad and encompasses a variety of careers, so career options range from local to international. No matter where you choose to reside, there is a need for your skills. Upon completion of the program, students are qualified for graduate studies and/or leadership roles in many public and private organizations. These organizations may include hospital outreach programs, community health centers, community-based nonprofit organizations, public and private corporations, foundations, workplaces, schools, colleges, and local, state, and federal public health agencies.
Most jobs in public health require at least an undergraduate degree and offer a competitive salary. Some jobs may require the completion of a master's degree or doctorate. Salaries in this field can vary greatly.
Students might also consider combining a public health major with another major or minor in a complementary field such as sociology, communication, leadership studies, international studies, etc.
The demand for public health professionals continues to rise in response to global concerns such as bioterrorism, pandemics, HIV/AIDS, and environmental issues. Rising insurance costs and increased awareness of health and wellness have also generated corporate and government support for prevention and education programs in areas such as diet, diabetes, and tobacco use. According to the Bureau of Labor Statistics, employment of health educators is expected to grow by 37 percent by 2020, much faster than the average for all occupations.
Sample Job Titles
Community health coordinator
Health services administrator
Corporate wellness director
Epidemiologist
Infectious disease specialist
Biostatistician
Clinical researcher
Emergency management specialist
Environmental Specialist
Health educator
Research Analyst
Ideal Students
Research
The public health field is research and data-driven. Thus, excellent research skills are fundamental to analyzing the broad impact of health problems on entire populations. UT students assist faculty with their research and conduct their own. Students have:
Conducted in-depth interviews among parents with children with special health care needs to determine health care quality improvement strategies.
Interviewed key stakeholders in Florida who have implemented asthma education in K-12 schools.
Conducted interviews and performed data analysis related to hookah smoking and binge drinking among students.
Conducted focus groups among asthmatic college students to understand their health needs on campus.
Conducted focus groups among students to gain a deeper understanding of binge drinking and potential reduction strategies.
Community Service
Students apply their knowledge and gain valuable experience by volunteering with public health agencies in the community. Service projects have included assisting various agencies such as DACCO (Drug Abuse Comprehensive Coordinating Office) with the development, execution, and evaluation of alcohol reduction strategies, and the American Lung Association with programmatic needs. Students have also participated in community health fairs conducting respiratory and other health screenings.
Many public health majors are leaders in campus wellness initiatives and have helped coordinate events to educate students, faculty, and staff on the benefits of proper nutrition and exercise and the negative health consequences of tobacco, alcohol and other drugs, and driving while texting. Two campus-wide initiatives, in collaboration with the Dickey Health and Wellness Center, are the Watch Your BAC (blood alcohol concentration) and Breathe Easy UT campaigns.