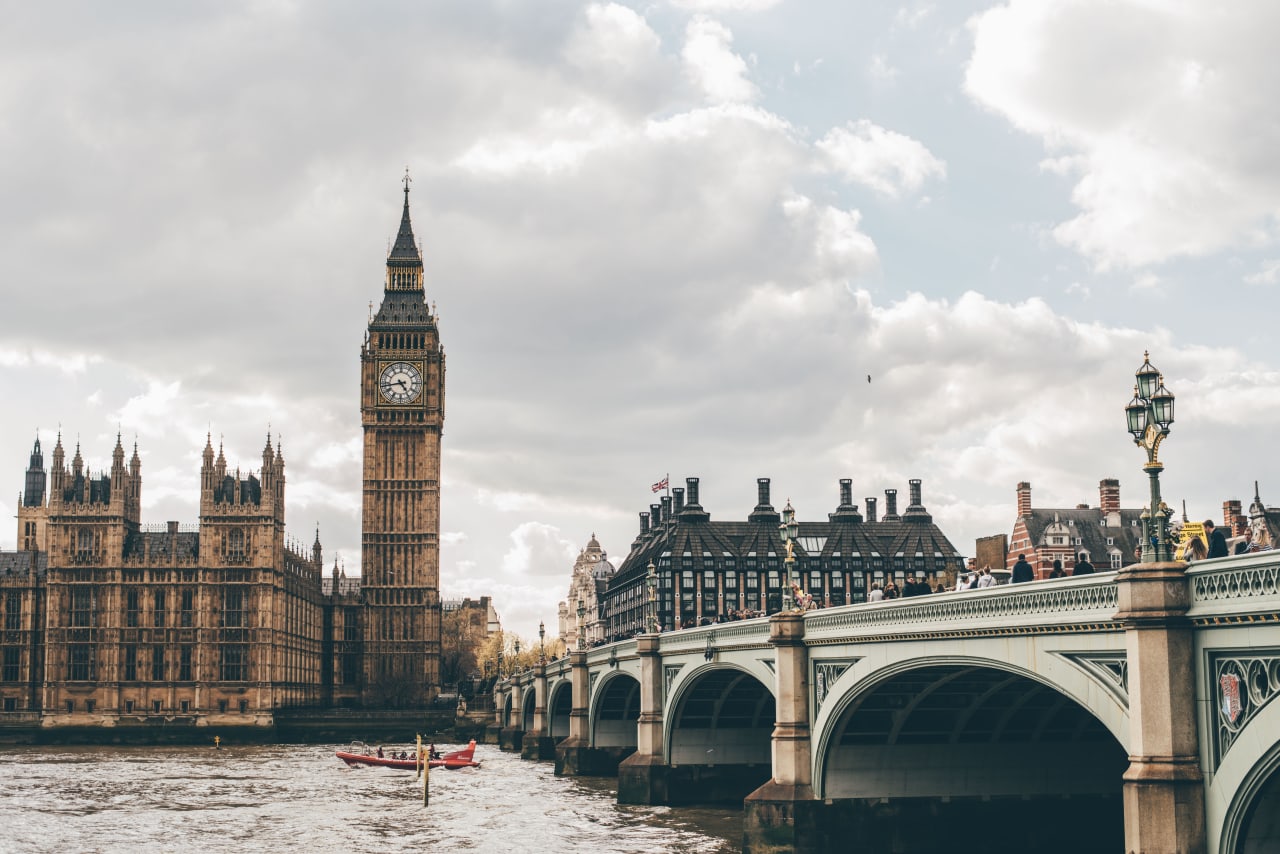 MSc in Planetary Health
The University of Edinburgh - Edinburgh Futures Institute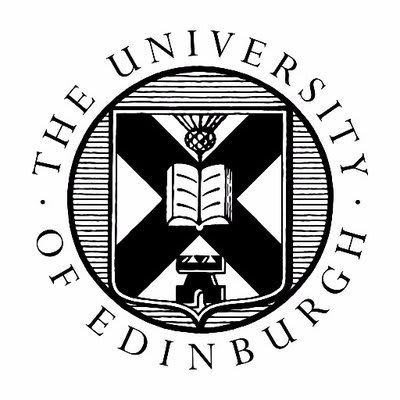 Key Information
---
Campus location
Edinburgh, United Kingdom
Application deadline
Request info
Earliest start date
Request info
Introduction
A new, interdisciplinary degree with the Edinburgh Futures Institute
The different global crises that the world is facing are interconnected, and many are determined by the way that we have used the earth's resources, and prioritised development and growth.
'Planetary Health' is a new field of study which examines these factors and their consequences, and looks at ways in which redesigning, connecting and leveraging the interdependent health, environment and economic systems could offer new global solutions.
The challenge is how we can do this in a socially, economically and environmentally empathetic manner.
This interdisciplinary MSc programme has been developed with expertise from across the College of Medicine and Veterinary Medicine, the College of Arts, Humanities and Social Science and the College of Science and Engineering.
It equips students with the critical and data skills required to understand and design solutions for global crises. In particular, crises at the intersection of the future health and wellbeing of people and our planet, including:
the climate crisis
environmental degradation
emerging infectious diseases
mass extinction/loss of biodiversity
malnutrition
extreme poverty
digital power concentration and inequality
conflict
cyber insecurity
livelihood crises
The MSc Planetary Health has a strong focus on engaging local governments, finance and industry, and in designing policies with action-oriented and context-sensitive solutions. Students will:
develop a robust understanding of Planetary Health concepts
interrogate the relationship between the socioeconomic, environmental and geopolitical determinants of health across the globe
access support to build careers focused on tackling climate collapse, health, and other inequalities
Postgraduate study at the Edinburgh Futures Institute
This programme is part of an interconnected portfolio of postgraduate study in the Edinburgh Futures Institute (EFI). EFI supports interdisciplinary teaching, learning and research that is focused on complex global and social challenges.
Our programmes are all taught by academic experts from many different subject areas.
As an EFI student, you will develop creative, critical and data-informed thinking that cuts across traditional disciplinary boundaries. You will have the space to think deeply about questions linked to your own passions and professional goals, and will develop a project based on an issue that you care about.
As well as knowledge specific to your area of study, studying at EFI will give you the skills and understanding you need to become a creative, confident and critical citizen in a fast-changing world. These will include:
core data skills
data ethics
the ability to interrogate issues of global scope
the creative and analytic approaches to knowledge that are vital for building better futures
You can join us regardless of whether you already have skills in the use and application of digital data.
Curriculum
On this programme you will study the following:
a portfolio of 'shared core' courses (40 credits) which teach the essential, critical and hands-on data skills, climate change understanding, enquiry methods, ethical and creative capacities needed to underpin your programme-based studies
core courses (30 credits) specific to your programme
a project (taking the form of a 20-credit 'integration and project planning' course, and a 40-credit final project)
a wide choice of short 10 credit optional courses (60 credits), at least two of which must be on topics related to your programme, with scope to study across the entire portfolio
Core courses
You will take the following 10 credit core courses for your programme:
Introduction to Planetary Health
Human Health in the Anthropocene
Understanding Planetary Health Data
You will also take the following 10 credit shared core courses, which are compulsory for Edinburgh Futures Institute students on all programmes:
Interdisciplinary Futures
Insights Through Data or Text Remix OR Understanding the Climate Crisis (choose one)
Ethical Data Futures
Representing Data OR Building Near Futures (choose one)
On all of these shared core courses you will be in cross-disciplinary teams with students from other programme areas. You will learn to collect, manage and analyse computational datasets, and to use emerging methodologies for mapping and designing the future. You will also learn the fundamentals of data ethics, and how to use creative skills in the analysis and representation of data-informed and qualitative inquiry.
Optional courses
Edinburgh Futures Institute offers a wide portfolio of about 40-50 optional courses taught by academic staff from across many discipline areas including approximately six to eight courses on topics associated with your programme. The exact courses will vary from year to year – in 2023-24 the courses associated with your programme may include:
Planetary Health Governance
Changing Climate, Changing Health
Mental Health in the Anthropocene
Ethical Financing for Healthy People and Planet
Transforming Economies: A Wellbeing Economy agenda
Global Governance of the Health Environment Nexus
Optional courses from across the wider portfolio will cover a range of themes and topics, such as:
Critical perspectives on how new technologies are changing society
Data, programming and research skills that advance the skills taught in the EFI shared core
Designing for new cities and living spaces
Collaborative financial approaches to sustainability
How new and rapidly changing technologies and data sources are transforming the future of democracy
Bringing service design and service management together to build change in a data-driven society
The project
In your final project, you will be able to apply your learning in depth to a domain, issue or concern which drives you. It could be based on your own personal or professional interests, defined by your employer, sponsored by one of EFI's industry, government or community partners, or aligned to one of our research programmes.
You can submit your final project report as a written piece of work, or combine text with other forms as appropriate – for example, video, visualisation, a digital artefact, performance, code.
You will provisionally identify your project topic relatively early on in the programme, and work on it in parallel with the taught courses. We expect projects to take an interdisciplinary approach which connects with the creative, data and future-oriented nature of the EFI core.
Part-time and full-time options
Full-time students on the programme take these courses in one year. Part-time students take the same courses as full-time students, over either two or three years:
for the two-year version, students take 80 credits of courses in year one and 100 credits (including the project) in year two
for the three-year versions, students take 120 credits of courses over years one and two (with up to 80 credits per year in each year), and then take the project (60 credits) in year three
Postgraduate Certificate or Postgraduate Diploma
You can also study towards a Postgraduate Certificate or Postgraduate Diploma.
You will have two years to undertake the Postgraduate Diploma, taking the same taught courses as students on the MSc, but not the project. You will take a total of 120 credits of courses - between 40 and 80 in each year.
You will have one year to undertake the Postgraduate Certificate, taking 60 credits of courses, including between 10 and 40 credits of the EFI 'shared core' courses, between 20 and 50 credits of programme-specific courses (either the programme core courses or optional courses), and up to 30 credits from the broader suite of EFI optional courses.
Program Outcome
On successful completion of this programme, you will be able to:
analyse and characterise the extent and dimensions of Planetary Health challenges in different geopolitical or socioeconomic contexts
draw on and combine different disciplines/viewpoints when analysing the Planetary Health challenges and designing solutions
work efficiently on complex projects centred around creative, sustainable and context-sensitive solutions to Planetary Health challenges together with teams that are diverse and values-driven
draw fully on relevant Planetary Health data in all above endeavours, maintaining a critical stance on data production and usage
Career Opportunities
Our changing global landscape is increasingly dominated by interlinked and emerging crises, including those driven by inequalities and social, economic, and environmental risk.
All sectors including economy and business, health, energy, education, life sciences, environment, and media are seeking to move towards sustainable and responsible ways of working. They require graduates with cross cutting skills and demonstrable knowledge and understanding of data innovation, and teamwork, critical and collaborative abilities.
The core elements of the programme address the data and higher-order skills we know are important for the future of work, confident and critical citizenship, and a thriving, just society.
You will develop a robust understanding of data-driven decision-making and graduate ready to institute positive change. Through practical skillsets, you will develop critical understanding of working with data and how to develop projects focused on creating sustainable solutions. Graduates will also develop a suite of core 'soft skills', ideal for those professionals who want to change careers, embark on new ones, or to change the institutions they are part of.
This programme will appeal to a range of students – including recent graduates, career professionals and executives in sectors most impacted by global shifts including, the food sector, energy, education, housing, city planning, banking and finance, and companies looking to extend their ESG strategies.
Career opportunities are likely to range from roles that involve change-making, policy and advocacy, strategic planning for sustainability strategies or to roles in diverse areas such as:
health tech
sustainability
inclusion
health finance
business development
sectoral agenda-setting
international and political engagement
energy
investment
transport
food and agriculture
urban planning and development