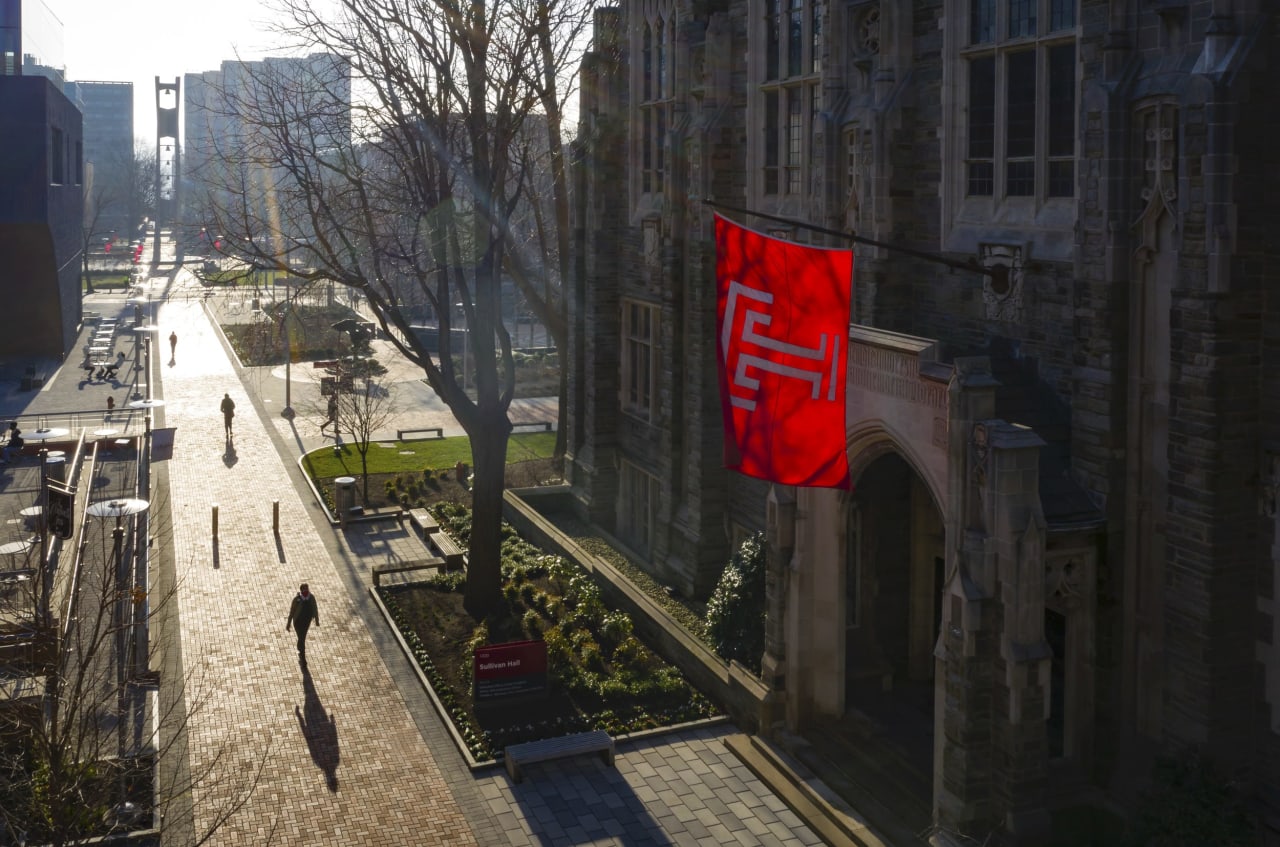 Master of Public Health (MPH) in Epidemiology
Temple University

Key Information
---
Campus location
Philadelphia, USA
Study format
Distance Learning, On-Campus
Tuition fees
USD 1,453 / per credit
Application deadline
Request info
Earliest start date
Sep 2023
Introduction
The Master of Public Health in Epidemiology in Temple's College of Public Health prepares students for practice- and research-oriented careers in epidemiology. Students learn to use rigorous epidemiologic methods and appropriate analyses to answer pressing research questions related to the public's health. The master's degree program will prepare you as a public health professional with expertise in
study design and appropriate data analyses that can be used to accurately quantify and assess population-based, health-related outcomes;
application of modern statistical computing software, such as SAS and R, and statistical methods for large and complex data sets in public health;
data management of health-related cross-sectional, experimental, longitudinal, and survey data; and
real-world problem solving through experiential training.
Epidemiology is considered the foundational science of public health—it allows us to identify and understand the descriptive characteristics, determinants, and risk factors that influence the public's health. Students in the Epidemiology MPH examine complex global and local challenges related to chronic and infectious diseases; train to understand determinants of, and methodological issues in, cancer and social epidemiology; and apply their knowledge and skills to develop projects that seek to answer timely research questions in community settings.
Our graduates are prepared to work in a wide range of settings. Students who select electives in advanced epidemiologic methods and biostatistics are also well-prepared for doctoral programs in epidemiology.
What sets apart our Epidemiology MPH?
Collaborative, interdisciplinary education: The degree program has a 5-to-1 student-to-faculty ratio, providing students with opportunities to engage with diverse faculty. Our location in the College of Public Health prepares students for interdisciplinary research and practice.
Renowned professors: Our faculty includes experts who focus on behavioral and chronic disease epidemiology, cancer prevention and control, social determinants, and water-related diseases. They have practical experience working in interdisciplinary teams in a wide variety of settings, including community-based entities; federal, state, and local government agencies; health systems and clinical practices; and international nongovernmental organizations.
Real-world experience: You will gain hands-on experience working on projects with local or state agencies, private companies, or nonprofit organizations—making you competitive and prepared to launch your career after graduation.
STEM Designation
This program is STEM Designated and may help students qualify for a STEM OPT Extension (a two-year extension of post-completion OPT for students who earned a STEM degree in the U.S.).
Curriculum
Program Format
Students take core courses that explore the fundamentals of public health, as well as courses that focus on specific topics in epidemiology, such as:
Behavioral epidemiology;
Chronic disease epidemiology;
Data management and coding of health-related data;
Infectious disease epidemiology and HIV/AIDS;
Methodological issues and strategies for chronic disease prevention;
Multivariable regression of general and generalized linear models; and
Social, behavioral, and biological determinants of cancer and current methods in cancer epidemiology.
You will also complete two fieldwork courses and take electives in order to build topical expertise.
The program offers a flexible, 42-credit curriculum. Students choose from one of three formats.
Full-time, on-campus: Complete the program in two years.
Part-time, on-campus: Complete the program in four years.