MSc in
MSc Public Health (Distance Learning)
St Mary's University Twickenham, London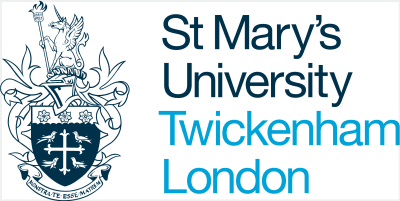 Key Information
---
Campus location
Twickenham, United Kingdom
Study format
Distance Learning
Tuition fees
GBP 10,500 / per year
Application deadline
Request info
Earliest start date
Sep 2023
Introduction
Our Public Health degree will enable you to develop and apply cutting-edge, evidence-based knowledge and skills in the healthcare sector.
Taught as an online distance learning programme, allowing you to study at your own pace
The degree covers a broad range of Public Health-related topics and provides key competencies in Leadership and Management, which are highly valued in the ever-changing healthcare sector
Learn from academics involved in national and international research activities, ranging from collaborations with WHO to key Public Health stakeholders such as NHS and the Office of the National Statistics
Why St Mary's?
We are proud to offer a distance learning Public Health Master's degree with a strong focus on issues that impact population health and healthcare systems. We take a multidisciplinary approach that covers:
Environmental health
Disease prevention
Biostatistics
Psychology
Epidemiology
Health economics
Global health
Bioethics /medical ethics
Development and implementation of public health policies
Sociology
Human trafficking and violence
Leadership and management
By covering these subjects you'll be equipped with all the skills needed to be highly employable in the global healthcare landscape.
The flexible format of being an online degree allows you to study when and where it suits you. This will help you to balance your studies with any existing work or personal commitments.
You'll be learning from research-active academics who are involved in national and international research activities. This includes collaborations with the World Health Organisation (WHO) and key Public Health stakeholders such as NHS, Whitehall and Westminster and the Office of the National Statistics.
Staff are also heavily engaged with the voluntary sector through research, governance and campaigning work. They actively contribute to policy development and sit on a number of advisory groups.
Program Outcome
Why study Public Health (Distance Learning)?
Public Health England (PHE) professionals and scientists have played a critical role in international efforts to tackle the COVID-19 pandemic. In addition, the worldwide prevalence of communicable (infectious) and non-communicable (including cardiovascular disease, cancer, diabetes, chronic lung diseases and mental health) diseases - as well as the existence of health inequalities - highlight the need for health promotion and protection of the population health.
Due to these challenges, there is an increased need for more qualified public health specialists in developed and developing societies, who will be responsible for improving public health.
This Public Health postgraduate degree is an interdisciplinary vocational course that aims to produce skilled graduates who are capable of addressing societal problems, empowering communities, nurturing their empathy for others and making a positive contribution to society.
Whether you're a graduate of medical or non-medical qualification, this innovative online degree will help you to develop skills that can be applied in various public health jobs and pursue a professional career in the fields of public and global health.
The MSc Public Health degree is suitable for anyone with a professional background who is looking to progress in their career. This includes clinical backgrounds such as medicine, dentistry, nursing, professions allied to medicine as well as non-clinical backgrounds with a first degree in a subject relevant to public health (usually a health science or environmental degree).
Curriculum
Course content
International students and students with no previous formal qualifications will be required to complete a short online bridging course (free of charge). The course will be available from August and open until registration for the new academic year. The bridging course will provide a foundation for academic skills and basic statistical and analytical skills.
As part of the bridging course, students will have to complete short assessments on academic skills (writing and referencing) and statistics (MCQs). A minimum score of 40% in each assessment is required for successful enrolment to the degree.
Modules
Concepts in Public Health
Epidemiology for Public Health
Research Methods and Statistics
Health Economics
Global Public Health
Leadership and Management
Research Project
Career Opportunities
The COVID-19 pandemic has not only created a demand for Public Health professionals but also highlighted the wider role of public health.
Those with a public health degree will be able to pursue a career in a variety of settings, including but not limited to:
National, state, and local government
National and local health agencies/authorities and departments
Non-profit organisations
Private health-based organisations and foundations
There are six main areas of work within public health, all of which can be people-focused, strategic or administrative:
Improving people's health
Protecting people's health
Working with population data
Teaching research
Maintaining and raising standards
Leadership, planning and management
The MSc Public Health can also feed in the NHS Public Health Consultant and Specialist Training Programme.
Public health jobs
Some examples of job roles and areas of work for graduates of Public Health (Distance Learning) include:
Teaching and/or research
Communicable and non-communicable disease control
Communications and social marketing
Community development consultant in public health
Dental public health
Emergency planning
Environmental health
Epidemiologist
NHS practice facilitator
Health promotion/health improvement officer
Population healthcare manager
Health and wellbeing improvement coordinator
Information management and technology management lead for a health intelligence function
Prescribing and medicine management
Public health analyst
Public health education
Public health intelligence specialist
Public health leadership
Public health nutrition screening
Specialist community public health nursing
Scholarships and Funding
Funding
Government-funded loans of over £11,000 are available to many Home postgraduate students.
Home and International students may also be eligible for external sources of funding.
International Students should check their eligibility for our International Scholarship.
Alumni discount
A 20% tuition fee discount is available for our alumni (undergraduate and PGCE) planning to study for this Master's degree.