Master in Public Health
University of Birmingham - College of Medical and Dental Sciences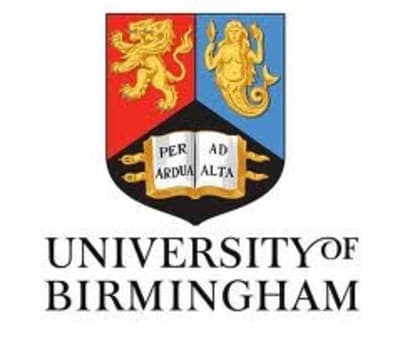 Key Information
---
Campus location
Birmingham, United Kingdom
Tuition fees
GBP 9,810 / per year *
Application deadline
Request info
Earliest start date
Request info
* - UK/EU
Introduction
This modular multidisciplinary programme in public health is designed to provide academic training to professionals currently working in, or who wish to work in, the public health field.
Students attend compulsory modules then choose from a wide range of approved modules. Students also have to attend a non-assessed introductory week at the beginning of the course which provides an introduction to Public Health in particular in the context of health services in the UK.
If you wish to study this programme to the Postgraduate Diploma level then you will need to complete the taught elements of the programme but will not need to complete a dissertation.
We also offer:
The MPH (Health Technology Assessment) is a strand of the Master in Public Health (MPH) programme for those students who wish to specialise in public health with health technology assessment. The MPH (HTA) is an exit qualification from the MPH programme.
The MPH (Statement of Extra Accredited Learning) programme - this programme provides a broader version of the current MPH programme (230 instead of 180 credits). By being formally assessed and accredited in more modules, the MPH (SEAL) allows students to demonstrate their wider competency range.
The MPH (Global Health) programme. This course is aimed at professionals already working in low- and middle-income countries or those aiming in the future to work in health care in such a setting. It builds upon the well-established and successful Master in Public Health.
As well as practising clinicians, the course may be of considerable value for those involved (or thinking about becoming involved) in senior management in the health services, as it covers most aspects of population health including epidemiology, statistics, health economics and health service management. Its modular nature allows the flexibility for participants to shape the programme to fit their needs in a way that ensures maximum utility with minimum disruption. Moreover, the course is delivered in an environment that combines the pragmatism and 'can do' spirit of a modern dynamic health service with the rigour, discipline, and high standards of a premier Russell Group University. The course covers many of the areas necessary for sitting the Part A examination of the Faculty of Public Health.
The MPH programme can be studied either full-time, part-time or over up to five years by flexible learning. Overseas students may only study the MPH full-time. Teaching takes place in one-week blocks.
MPH intercalation
Please note that this programme can be taken as an intercalated option for those studying MBChB Medicine and Surgery either at the University of Birmingham or at another Institution.
Why study this course?
Our programme is an internationally recognised qualification in Public Health. It equips students with a broad range of skills that are invaluable for:
planning, management and evaluation of health services, for disease prevention, health protection and health promotion.
developing a career in a wide range of professional settings, both within and outside Public Health and Epidemiology.
The course also covers many of the areas necessary for sitting the Part A examination of the Faculty of Public Health.
Modules mainly take place in the Public Health building which is on the beautiful campus of the University of Birmingham and close to the University railway station.
Entry Requirements
Our Standard Requirements
This programme is open to those with a good first degree in any subject of relevance to public health; this includes most biological sciences. Applications are also welcome from UK medical students who wish to intercalate. For the diploma, applications are also accepted from those with a relevant professional qualification or sufficient Public Health experience at the appropriate level without a primary degree, e.g. registered nurses. If you are unsure about your eligibility, please contact the course administrator.
Please note:
Applications are considered as they are received throughout the year with places awarded to candidates meeting the entry requirements on a 'first-come, first-served basis
Applications from overseas students need to be received by June to enable enough time for processing. Applications from UK students can be accepted until early August.
International Students
Academic requirements
We accept a range of qualifications, our country pages show you what qualifications we accept from your country.
English language requirements
You can satisfy our English language requirements in two ways:
by holding an English language qualification to the right level
by taking and successfully completing one of our English courses for international students
English to IELT 6.5 (with a minimum of 6.0 in each component).
If you need help with your English language skills then support is available.
The English for Academic Purposes Presessional course is for international students who have a conditional offer to study at the university, but who do not currently meet the English language requirements. The course is tailored to your level of English and allows you to meet the English language requirements for your programme without retaking IELTS. The EAP programme runs throughout the year and offers different programme lengths ranging from 42 weeks to 6 weeks. The length of the course you need depends on your future course, your existing IELTS score and the English level you need for your university degree.
Employability
Careers Support for Postgraduate Students
Careers Network – We can help you get ahead in the job market and develop your career
We recognise that as a postgraduate student you are likely to have specific requirements when it comes to planning for your next career step. Employers expect postgraduates to have a range of skills that exceed their subject knowledge. Careers Network offers a range of events and support services that are designed for all students, including postgraduates looking to find their niche in the job market. The Careers Network also have subject-specific careers consultants and advisers for each College so you can be assured the information you receive will be relevant to your subject area.
Modules
Core modules
Introduction to Public Health (not assessed)
Epidemiology Statistics and Research Methods (20 credits)
Practical Epidemiology and Statistics* (20 credits)
Health Information and Health Informatics* (10 credits)
Option modules (Tier 2)
You will choose 30 credits from the list below:
Principles of Health Technology Assessment* (10 credits)
Health Economics* (10 credits)
Introduction to Leadership and Management in Health* (10 credits)
Health Care Evaluation and Commissioning* (10 credits)
Health Protection* (20 credits)
Sociology and Social Policy* (10 credits)
Health Promotion* (10 credits)
Global Health* (10 credits)
Option modules (Tier 3)
You choose modules to a total of 40 credits from the list below or any other Tier 2 module not already claimed:
Systematic Reviews and Evidence Synthesis* (20 credits)
Qualitative Research Methods* (20 credits)
Clinical Trials (MPH)* (20 credits)
Advanced Statistical Methods* (10 credits) - please note this module has been suspended for the 2020/21 academic year due to disruption relating to the COVID-19 situation
Further Global Health* (20 credits)
Postgraduate Diploma
You will take the taught modules as per the MPH choices but will not need to complete the dissertation.
Postgraduate Certificate
You will take:
Epidemiology Statistics and Research Methods (20 credits)
40 credits of modules from tiers 2 and 3
You will not need to complete a dissertation.
*These modules are available on a stand-alone basis. For more details click on the module title.
Fees
MPH - 2022/23
UK: £9,810 full-time; £4,905 part-time
International: £25,740 full-time; £12,870 part-time
PGDip - 2022/23
UK: £6,540 full-time; £3,270 part-time
International: £17,160 full-time; £8,580 part-time
PGCert - 2022/23
UK: £3,270 full-time
International: £8,580 full-time
Please note: there is a £50 non-refundable application fee for the full-time course.
Applicants will need to pay a £500 non-refundable deposit at the point of accepting an offer to study on a public health programme. The deposit is put towards payment of fees when students join the course.
"I thoroughly enjoyed the MPH at Birmingham University and found the course really fascinating. I would recommend it to anyone considering a highly rewarding career in Public Health."



--- Hamira Sultan, Speciality Registrar in Public Health and MPH graduate
Birmingham Masters Scholarships
We are offering over 200 awards of £2,000 to support the brightest and best applicants wishing to undertake Master's study at the University during 2022-23.
The deadline for applications is Saturday 30 April 2022.