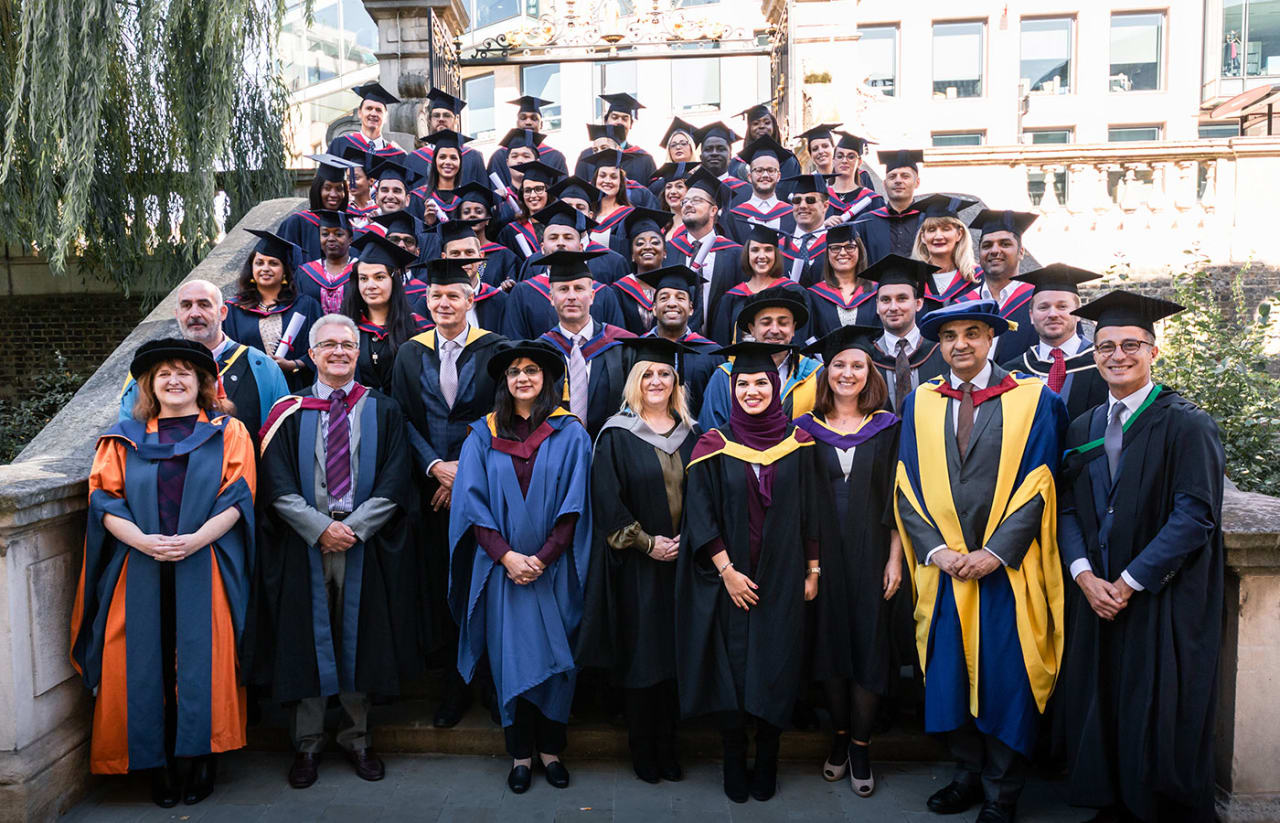 Master of Public Health
London School of Business & Finance

Key Information
---
Campus location
UK Online, United Kingdom
Study format
Distance Learning
Application deadline
Request info
Earliest start date
Jan 2024
Introduction
Take the next step and earn your MPH to become a leader in public health
Introduction
Recent years have shown the world the growing need for more professionals in health fields. The pandemic has brought about a new reality which has redefined many previously-held beliefs about the global healthcare systems. The London School of Business & Finance is proud to offer a Master of Public Health to educate future leaders of the healthcare industry. To increase your chances of landing that dream job, this MPH programme combines academic and applied vocational and developmental training in public health practice.
Learn to identify public health challenges and formulate, implement, and evaluate possible solutions. This programme includes a wide range of scientific disciplines, including health and medicine, sociology and anthropology, economics, marketing and information technology. With these disciplines, learn how to apply them to the health field through public policy, global health, emergency and disaster management, and more.
Why MPH (Master of Public Health)
The Master of Public Health programme from the London School of Business & Finance will bring you the skills, knowledge, and expertise needed to excel in health organisations such as the National Health Service (NHS), World Health Organisation (WHO), Centers of Disease Control (CDC), and more.
Gain theoretical knowledge of public health to have a solid foundation of tested and proven practices.
Acquire practical skills to apply the theories in real-world healthcare situations.
Build an international network of other health professionals through the global platform of international classmates and tutors.
Study from your location and cut the costs of commuting or moving.
Increase your employability with a range of transferrable skills which are appealing to employers.
Learn from leaders in the public health sector and understand the latest issues, standards, and trends.
Find a health career anywhere in the world with your global network.
Effectively communicate policy ideas with your team or organisation.
Learn to collaborate with diverse cultures and broaden your perspective.
Identify issues from the health sector to create and implement innovative solutions.
Employability
Present alternative solutions - Learn to bring innovation and creativity to an organisation's complex health problems.
Perform well under pressure - Excel in today's fast-paced public health sector, which requires quick decision-making in rapidly changing environments.
See the bigger picture - Gain an international perspective, giving you a competitive edge in organisations across the world.
Acquire cross-cultural awareness - Understand the nuances behind cultural differences (and similarities) in the health field and adapt objectives to meet diverse expectations.
Lead projects to success - Find your leadership skills and confidently manage your projects to produce high-quality results.
Course Structure
The programme structure of the Master of Public Health is flexible to fit your interests and professional goals. The online campus allows you to continue with your current work endeavours while focusing on building your future. The MPH can be completed within 18-36 months. The programme structure begins with four core modules and two elective modules. After the initial modules, the latter part of the programme will include a research project which culminates in an Applied Project in Public Health. The programme modules are each worth 10 ECTS credits, while the final dissertation project will be valued at 30 ECTS credits.
The four core modules are:
Foundations of Public Health and Healthcare Administration - This module will introduce the structural characteristics of public health and how resources are administered.
Law, Policy and Ethics in Health - This module will provide the legal foundations of public health as well as the policy processes to implement change.
Public Health Management - This module deals with the management theories in the public health sector to deliver appropriate policy solutions.
Epidemiology - This module focuses on the science of diseases, how they spread within groups of people, and how to prevent or control them.
These four core modules are part of the required courses but cover a broad range of public health topics through an international lens. After the four-course modules, you will have the chance to tailor your MPH by choosing two of our elective modules. These electives give you the opportunity to excel in your desired field of specialisation. Personalise your degree to fit your career goals.
LSBF online learning environment
The Master of Public Health is offered fully online, which means that you can study from anywhere and achieve your professional goals without compromising your lifestyle. Our online courses take place in the form of modules which are delivered through intensive learning segments called Bits. Proven to be more effective for learners using digital media, each Bit addresses a key topic with digital learning methods aimed at easy information retention. Modules use the following methods to bring you a full educational experience:
Case studies presented in HD quality video lectures
E-Books, which are available through our online library
Quick tests to quiz your knowledge
Revision kits to reference at the end of the module or the programme
Self-assessed mock assignments to improve your writing skills
Live chat sessions for revision, assignment preparation and interaction with the tutors and classmates
Other online resources for various assignments and research throughout your studies
Entry Requirements
For the MPH, we believe that any health-related academic and professional background can bring a fresh perspective in today's public health sector. For entry, we require:
Bachelor's degree from the UK (or academic equivalent) in any health-related field
Experience using the English language, which can be shown through:
IELTS score of 5.5 in all bands
A bachelor's degree completed in English
Working experience in an English-speaking environment
LSBF 2021 Virtual Celebration of Achievement