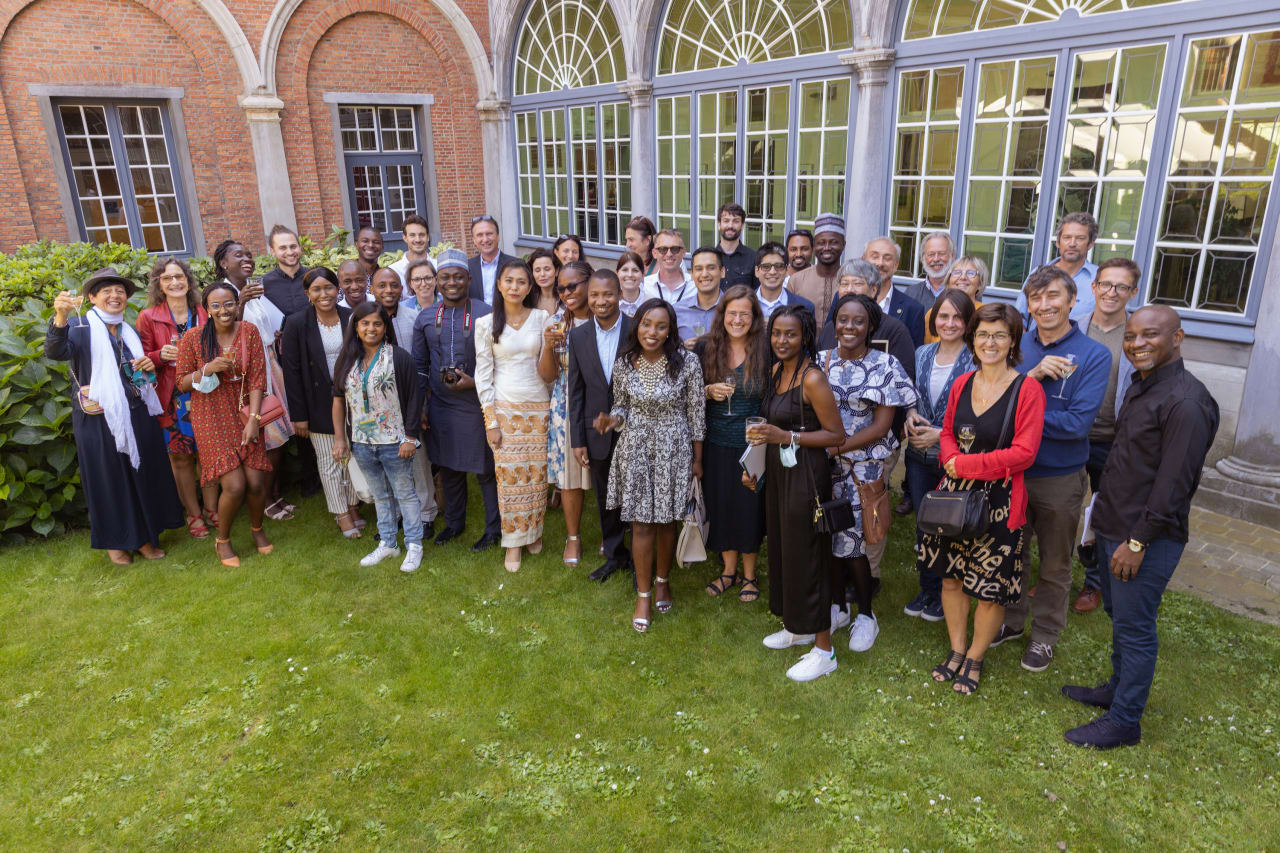 Master in
Master of Science in Public Health - Orientation Health Systems and Disease Control (MPH - HSDC)
Institute of Tropical Medicine Antwerp
Key Information
---
Campus location
Antwerp, Belgium
Application deadline
01 Feb 2024
Earliest start date
02 Sep 2024
* EEA / EUR 16,500 - non-EEA
Introduction
The Master of Science in Public Health (MPH) is an international program with a clear focus on health systems strengthening and improving disease prevention and control. The scope of the MPH concerns resource-constrained settings and vulnerable populations.
The aim of the MPH is to enhance the student's capacity to face current challenges such as the achievement of Universal Health Coverage, the organization of health care for infectious and non-communicable diseases, the control and elimination of (neglected) tropical diseases, the preparedness for disease outbreaks and the response to sexual and reproductive health needs of adolescents, and to health inequities in general. Students will develop research and management skills and translate evidence-informed insights from multidisciplinary perspectives to real-life applications in diverse contexts. The right to health, equity, gender equality, and solidarity are central values in this master's program.
The MPH has experience of more than 50 years in adapting its content and teaching methods to evolving needs in a changing world. The MPH was rated excellent by the Dutch-Flemish Accreditation Organisation (NVAO). More than 80% of the former students state that the impact of the training on their career was high-to-very high and that they took up more strategic positions at regional, national, or international levels in the years following their graduation.
How?
Public health is taught at the Institute of Tropical Medicine (ITM) in a stimulating academic environment, with a multidisciplinary perspective and an emphasis on critical reflection. The multifaceted cultural and professional backgrounds in the international student group enable a rich exchange, comparative analysis, and confrontation of ideas. ITM teaching staff are extensively involved in research in low and middle-income countries and have significant "field knowledge".
Course Language
The course is taught in English but we provide ample language support for admitted non-native English speakers both before and during the course. A comprehensive English Language Training Programme is offered to students from non-English speaking countries in case they would fail to comply with the language proficiency criterion (see below under Admission Requirements). This language policy was tested in 2020-2021 and will be thoroughly evaluated as an alternative to two-yearly shifting the course language to French.
Ideal Students
For whom?
The MPH targets experienced health professionals and researchers with an academic (university) degree in health sciences (medicine, pharmacy, nursing, midwifery), biomedical sciences, or other health-related domains, such as medical sociology, medical anthropology, or health economics. Also, candidates from a non-health-related discipline, can apply to the program and be admitted depending on the extent and relevance of their professional experience in the health sector.
Program Outcome
At the end of the MPH-HSDC students should be able to:
Demonstrate insight and knowledge in public health-related disciplines such as epidemiology, demography and biostatistics, management and political sciences, social and behavioral sciences, and environmental sciences.
Discuss the relative role of health care and other health determinants in improving the health and well-being of populations
Apply theoretical frameworks and appropriate research methods to analyze health and health systems at local, national, and international levels taking all stakeholders' perspectives into account
Master quantitative and qualitative research methods relevant for public health practice
Provide policy advice for health systems' management and strengthening
Formulate evidence-based and context-specific health programs/interventions and plan their implementation, taking the resources, perspectives, and priorities of providers and beneficiaries into account
Retrieve, assess, summarise and report scientific and other evidence for public health decision-making in a systematic and reproducible manner
Communicate clearly orally and in writing with professional and scientific audiences
Function responsibly and independently in a professional and multidisciplinary team, demonstrating analytical and problem-solving skills as well as communication and negotiation skills
Develop a life-long learning attitude
Critically reflect on underlying values in public health
Curriculum
The MPH-HSDC program consists of:
A core of 20 ECTS credits
Advanced course components (25 ECTS credits)
A master thesis (15 ECTS credits)
Core
Health Systems & Health Policy
Research Methods in Public Health
Health Problems & Programmes
Advanced Time Slot 1
Health Policy and Systems Research Methodology
Design & Evaluation of Health Programmes
Advanced Time Slot 2
Health Policy & Governance
Multivariable Analysis
Qualitative Methods (first part of Qualitative and Mixed Methods in International Health Research)
Advanced Time Slot 3
Health Systems Performance Analysis
Data for Action
Sexual & Reproductive Health
Advanced Time Slot 4
Social Protection in Health for Universal Health Coverage
Outbreak Investigations and Research
Noncommunicable Diseases
Advanced Time Slot 5
Health Systems Strengthening
Sustainable Approaches to Infectious Disease Control and Elimination
Globalization & Health
Advanced only for Part-time Tracks
Pharmaceutical policies in health systems (5 ECTS credits)
Short Course in Clinical Research and Evidence-Based Medicine (9 ECTS credits)
Qualitative and Mixed Methods in International Health Research (6 ECTS credits)
Hospital-based Interventions to Contain Antibiotic Resistance in Low-resource Settings (5 ECTS credits)
Clinical Decision-Making for Drug-Resistant Tuberculosis (5 ECTS credits)
Thesis
Flexibility
The structure of the MPH-HSDC allows students to build a tailor-made study plan. A provisional study plan is part of the application file. Students have to choose:
A study track: full-time or part-time
The core course and a set of advanced course components
A thesis topic
Study track (full/part-time)
Students can opt for a full-time (one year) study track at ITM or spread the program over a period of a maximum of 5 years in the part-time study track alternating study and work periods. Applicants for the full-time track need to have at least 2 years of relevant experience.
Teaching & Learning Methods
The MPH-HSDC explicitly uses methods for adult learning, emphasizing a participatory approach to learning: we believe that learning and teaching are co-created by students and staff. The program consists of interactive lectures, exercises, critical reading, small group sessions, followed by plenary presentations, debates, and coached individual or group assignments.
In addition to the contact hours, personal study time is required for preparatory and additional reading and for the assignments. All teaching materials, including theme-specific readers, will be available on an online learning platform.