Degree in Veterinary
Universidad CEU - Cardenal Herrera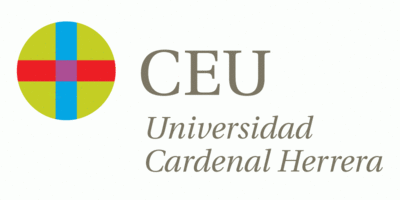 Key Information
---
Campus location
Alfara del Patriarca, Valencia (España), Spain
Languages
English, Spanish
Tuition fees
EUR 12,740 / per year *
Application deadline
23 May 2024
Earliest start date
Sep 2024
* total academic year
Introduction
Studying at the CEU UCH means choosing a University which is different both in the 'what' and the 'how'. We offer a combination of experience and innovation. It is about being truly international and yet with strong local roots. In short, we can offer you everything you need to be whatever you want to be.
What makes us different?
Experience and the career path
The School of Veterinary Medicine at CEU UCH has more than 20 years of experience in training veterinary professionals and was the first to teach studies of this kind in the Valencian Community.
Our School of Veterinary Medicine is a member of the EAEVE (European Association of Establishments for Veterinary Education). The EAEVE is the entity that brings together the best Veterinary Schools in Europe, evaluates these schools through demanding procedures, and recognizes those that exceed international quality standards with certification.
The School of Veterinary Medicine at CEU UCH has surpassed the two standards of evaluation set by the EAEVE, for that reason our School of Veterinary Medicine has "Full Accreditation" / certification of accreditation of a high level of European quality. Among the more than one hundred Veterinary Schools across Europe, only 17 have this level of quality recognition, in Spain only our School and that of the Complutense University of Madrid have achieved this level.
Accredited
Being accredited by the EAEVE means that the veterinary studies that are taught in our School comply with the most stringent quality requirements established by the Education Committee of the European Union.
The School of Veterinary Medicine at CEU UCH is also a member of the IVSA (International Veterinary Student Association).
State-of-the-art facilities
From day one, you will have access to the Veterinary Clinical Hospital at the University.
Within this facility, you can study the cases referred to us by the veterinary clinics within the Valencian Community as your learning progresses, as well as participate actively in the duty shifts of the hospital services, which operate 24 hours a day. In addition, you will have access to the Teaching and Research Farm, where you can perform clinical practices with large animals, such as horses and cows, as well as practices related to animal handling, ethology, and reproduction, in goats, sheep, birds, dogs, and cats.
Professionals in the classroom
Because we understand that to be a good veterinarian you must be in contact with the best professionals in the field right from the start, so they can share their knowledge and put their experience into practice in the classroom.
Students at the heart of the action (during placements as well)
We have more than 1,000 places for external placements (many of them outside of Spain to guarantee an international experience for our students), with more than 400 tutors who will guide you in the final part of your learning. Examples of those whom we have internship agreements with are, amongst others, the Bioparc and L'Oceanogrà fic.
An international vocation
Students from different countries and nationalities spend time together in our classrooms. In fact, it is the only veterinary school in Spain with three linguistic strands (Spanish, French, and English). And of course, everyone receives language support for free.
Official Title: Degree in Veterinary Medicine
Duration / ECTS: 5 years / 300 ECTS
Places / Campus: -- / Alfara
Teaching Languages: English (40%) and Spanish (60%)
Curriculum
1 Year
Basic Sciences
Veterinary Biostatistics and Scientific Method
Structure and Function I
Introduction to Veterinary
Philosophical Anthropology
Structure and Function II
Ethnology and the Basics of Ethology and Animal Protection
2 Year
Structure and Function III
Biological Agents of Veterinary Interest
Applied Veterinary Foundations
Pharmacological and Therapeutic Foundations
Legal Aspects of Veterinary Practice
Introduction to Veterinary Clinics
Veterinary History
optional
Elective Courses
Biodiversity and Environment
Veterinary Biotechnology
3 Year
Equine clinic I
Small Animal Clinic I
Introduction to Animal Production
Management of Porcine farming, Health and Production
Management of Sheep and Goat farming, Health
4 Year
Social Doctrine of the Church
Management of Bird and Rabbit farming, Health and Production
Management of Bovine farming, Health and Production
Equine clinic II
Management of Aqua- and Apiculture farming, Health and Production
Small Animal Clinic II
optional
Elective Courses
Bioethics
Ecopathology for Wild Animals
Veterinary Clinic Management
Hospitalization and ICU in small animal clinics
5 Year
Food Technology, Hygiene and Control
Quality and Safety Management in the Food Industry
Production Animal Clinics
Final Year Project
Professional Workshop
Supervised Practice
Program Outcome
Competencies
General competencies
GC 1. Capacity for self-criticism and sensibility towards the diversity of people, cultures, and businesses.
GC 2. Development of a critical view on science, based on the knowledge of the social determinants of scientific development.
GC 2. Basic knowledge of the origin and development of the great traditions of knowledge related to nature in the West, with special attention to those in the fields of natural history, medicine, and veterinary medicine.
Specific competencies
Related to common basic training
Related to clinical sciences and animal health
Related to animal production
Related to food hygiene, technologies, and security
Related to supervised practices and the end-of-degree project.
Career Opportunities
Veterinary is one of the careers which is ruled by the sectorial directives of CEE. It implies automatic recognition of the degree between CEE member states. Proposed professional profiles will allow the Veterinary graduate to take on different work positions where they will be able to develop activities related to:
Veterinary Medicine
Diagnosis, prognosis, treatment, and prevention of diseases that affect pets, experimenting animals, exotic and wild animals, as well as animals' health, breeding, and welfare. All medical profiles centered on individual health, such as identification, etiology, health control, and zoonosis prevention are included.
Animal Production and Health
Breeding and health of production animals, in relation to different aspects of control, management, and counseling, both from livestock and from companies working on food production and on the exploitation of land, sea, and river resources with an animal origin. This profile includes diagnosis, treatment, and prevention of diseases of production animals, the epidemiological study of animal diseases and zoonosis, as well as the design of health policies, risk analysis, and cattle identification. It also includes the classification and commercialization of products of animal origin, control of the environmental impact of animal production, and all those aspects related to the acquisition of livestock products aimed at animal consumption, as well as all the economic implications these processes could have.
Hygiene, Safety, and Food Technology
Control of the food production chain, implies a continuous process that goes from primary production to consumer supply, ensuring tracking. Likewise, counseling to food companies or food establishments is considered, as well as the implementation of best practices for food handling, self-control programs put into practice, and training for food handling staff. Within this profile, control of the entrance of animal and fruit products, or manufactured food coming from other countries, in order to prevent food infections and zoonosis, and all those professional activities which guarantee food quality and healthiness.
Others
Veterinarian professional development may take place in other professional sectors, like the management of zoological centers wild or hunting animal centers, or nature and animal reserves. They can also develop their careers in the public sector, in the development and management of I+D+I or in the chemical-pharmacy industry and food and agriculture, as well as in the development of cooperation projects with other countries, in analysis laboratories, teaching, health education and in all those areas for which they have been qualified.