Official Master's Degree in Health Management and Clinical Management
Home ›
Master ›
Official Master's Degree in Health Management and Clinical Management
Program Description
The changes in the demand for health services, added to the digital transformation in the current scenarios of innovation and reengineering of processes in the health sector, make the training of experts in Health Management essential to guarantee both the efficiency of the systems and the improvements of health outcomes.
Spanish
Modality: Online
Credits: 60 ECTS
Start date: October 2021
Until November 27

Limited places
Free file opening and up to 40% discount
Definition of the program
The Official Master's Degree in Health Management and Clinical Management at the International University of Valencia is a program created for professionals who want to successfully perform the functions of health and clinical management. It is the only official online Master's degree that trains you both in the management of health centers and units, as well as in the entire management process of the different clinical departments. At the take the course will acquire strategic knowledge and skills to develop strategy planning, managing change, healthcare key processes and results orientation of quality and efficiency, among others, always keeping to the patient at the core of the health system. In short, you will obtain the necessary knowledge to develop the strategy and operations to face the challenges in both the public and private healthcare environment.
What makes this Master unique?
It is the only online Master's degree that addresses both the management of health centers and units and the entire management process of the different clinical departments.
You will be trained with a practical approach that will allow you to immediately apply leadership and strategy tools, models and care processes to your area of competence to achieve the transformation of the health service / center.
The Master's Thesis will be an individual project of health and clinical management that you will develop throughout all the subjects, with the advice of the faculty of the program.
The program is developed and taught by recognized professionals in the sector. In addition, you will receive exclusive additional training thanks to the masterclasses of internationally recognized professionals.
The only Master's degree in the field whose program follows the EFQM Total Quality model in business management, a model oriented towards excellence in management that guarantees that all areas are covered following the recommended quality parameters and processes.
High adaptation to the sector. You will acquire knowledge and skills to face the transformation that health management needs: new digital scenarios in health care, big data and its application in health management, move from data mining to clinical care indicators that allow decision-making results-oriented, predictive systems, integrated care, customer experience, and more.
* Program in the process of verification to Official Master's Degree.
Curriculum
The Health System
Leadership and strategy in Health Management
People and Communication Management in Healthcare Organizations
Institutional Relations in Healthcare Environments
Process and Quality Management in Healthcare Organizations
Information Tools and Clinical Management
Digitization and Data Processing in Healthcare Management
Clinical-care safety. Clinical Effectiveness
Economic and Social Management and Evaluation
Management and Clinical Governance
Culture of Health Excellence. The scorecard
Master's Thesis
Methodology
At the International University of Valencia, educational quality is essential, we are committed to an approach that integrates all the key elements of the process: teachers, methodology, formats, and students, in a constant search for excellence, innovation, and research. All with the sole purpose of improving your capabilities and giving you the tools that the real world demands.
You will study with a unique and avant-garde online methodology, with live videoconference classes, in which you can ask the teacher and interact with him and with your classmates, promoting discussion and sharing of knowledge and experiences, and creating a dynamic of learning that combines the best of online advantages with the benefits of face-to-face classes. These classes are recorded and you can consult them from the virtual classroom at any time. In addition, you will have personalized tutoring and academic guidance service, and constant technical support, so that your experience is as simple and enriching as possible.
Professional outings
Health management is a professional branch that facilitates access to a large number of professional opportunities, both in organizations and companies, public and private, allowing the provision of health and social health services.
Head of clinical management unit
Health personnel with areas of responsibility (direction, supervision, department head)
Director and business manager in the health sector
Innovation areas in healthcare and social healthcare organizations
Consultant in the financial or technological area of companies in the world of health
Management in mutuals and insurance companies in the health sector
Director of health or social health institutions
Director of healthcare centers
Management of NGOs and Foundations related to health
Responsible for business development in healthcare organizations
Commercial director in public or private sanitary companies
Consultancies specialized in health, as well as social services
Responsible for planning in health services
Head of organization in health and social health centers (hospitals, clinics, primary care centers, residences for the elderly)
Admission profile
Professionals and graduates who want to develop in the field of direction, management and planning in healthcare settings, regardless of the level at which these functions are to be developed (macro, meso or micro):
Degrees belonging to the branch of knowledge of Health Sciences
Economic and business sciences and legal sciences degrees *
* Those graduates in economic and business sciences and legal sciences who do not have a minimum professional experience in functions directly linked to the 2-year training program, must complete the following training complements:
The health system: basic principles
Introduction to Health Law and Professional Ethics
Economic conditions
Study Aids
Free file opening until November 27, 2020
30% discount on teaching until November 27, 2020
Discount By Payment Method
Additional 10% for cash payment
Additional 5% for payment in two installments
Last updated Nov 2020
About the School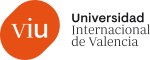 La VIU es una universidad presencial tecnológica con una enseñanza online y audiovisual. A través de la pantalla del ordenador y desde cualquier parte del mundo, los/las estudiantes reciben clase en t ... Read More
La VIU es una universidad presencial tecnológica con una enseñanza online y audiovisual. A través de la pantalla del ordenador y desde cualquier parte del mundo, los/las estudiantes reciben clase en tiempo real a través de videoconferencias interactivas que imparten los mejores expertos internacionales.
Read less