Master of Translational Medicine
Read more about this program on the institution's website
Program Description
The MTM program is an intense year of coursework at both UC Berkeley and UCSF as well as hands-on projects. The curriculum is designed around three main content themes:
Engineering
Clinical Needs and Strategies
Business, Entrepreneurship, and Technology
The centerpiece of the curriculum is the capstone project course. Complementing 10 months of work with external mentors, this class meets regularly to provide peer support, introduce concepts in translational medicine, and develop presentation skills.
The MTM program requires 24-semester units* of upper-division and graduate courses.
Engineering (at least 10-semester units or equivalent)

BioE 270 – Translational Challenges: Diagnostics, Devices, and Therapeutics (2 quarter units) [UCSF]
BioE 280 – Ethical and Social Issues in Translational Medicine (1-semester unit) [Berkeley]
BioE 252 – Clinical Need-Based Therapy Solutions (2-semester units) [Berkeley]
Bioengineering electives**

Clinical needs and strategies (at least 6-semester units)

BioE 283– Designing Clinical Research (2 quarter units) [UCSF]
BioE 260 – Translational Challenges in Medicine – "Anti-Medical School" (1 quarter unit) [UCSF]
BioE 285 – Health Care Finance & Economics (2 quarter units) [UCSF]
Clinical needs and strategies electives**

Business, entrepreneurship, and technology (at least 8-semester units or equivalent)

E270 A/B/+ – Engineering Leadership (4-semester units) [Berkeley]
BioE 290 – Project Management for Translational Medicine Capstone (2-semester units) [Berkeley]
Business/entrepreneruship electives**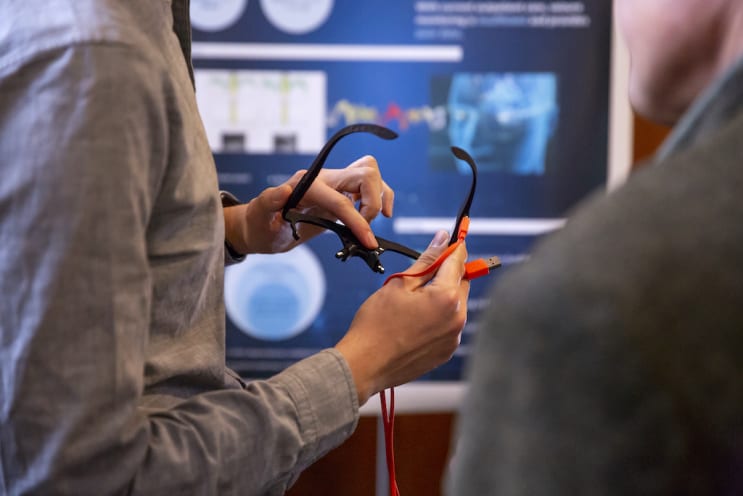 ©University of California, Berkeley
The 6 units of the Capstone Course and 2 units of the Project Management course can be distributed between the Engineering and Business themes to help students customize their individual curriculum.
In addition to these required courses, the program requires at least 6 units* of graduate electives. These span topics ranging from business and public health to computer science and epidemiology. A broad list of approved electives gives an idea of possible curricula. In the event that a particular project or career goal would benefit from another course offered at either university, it is possible to work with the academic advisors to craft a suitable study list.
At the end of the year, all students participate in a special, invitation-only symposium to share the results of their capstone presentations.
*Since UC Berkeley is on a semester schedule and UCSF is on a quarter schedule, unit descriptions are different depending on the campus. Semester units are equivalent to 1.5 quarter units. Unless campus is specified, units listed are semester units.
Two campuses, experiential learning
The experience of students in the MTM program is unlike other graduate programs. Students are members of two campus communities, taking classes, participating in activities, working on projects in both Berkeley and San Francisco. This allows students to take advantage of the resources of these two world-class institutions. Students describe the program as intense and fast-paced. As noted in the curriculum, the MTM is multifaceted, and students appreciate being able to see the entrepreneurial implications of their technical work while being able to take a range of classes with leading experts in multiple fields.
The MTM experience also requires student effort to take advantage of both universities. There are good public transport links between Berkeley and UCSF, and students should plan to travel between campuses several times each week. Many find it convenient to live near a BART station to simplify logistics. UC Berkeley and UCSF are on different academic calendars, with Berkeley on the semester system and UCSF using quarters. The MTM follows both; the program starts in mid-August and ends in mid-June.
Alumni
MTM graduates have gone on to a wide range of careers within the medical field. Some are founders or chief technology officers of small innovation start-ups. A number work in engineering roles at small and large biotech firms. Still, others work as health care analysts at consulting firms. The degree has also served to deepen interest in clinical education, with a number of alumni going on to medical school.
Application
Applications to join the 2021-2022 cohort opened in September and are due on January 6, 2021, at 8:59:59 pm, Pacific Standard Time.
Though we do not have a rolling application process, it is always best to apply as early as you can. That way, if there are errors, you will still have time to correct them. Applications submitted after the deadline will not be accepted. Supporting data such as recommendation letters and TOEFL scores should arrive no later than the indicated deadline for the application. You will not be informed if your application is submitted late–it simply will not be processed.
Admissions decisions are released in early March. Applicants who are admitted will begin their program in mid-August.
Application Checklist
Three (3) Letters of Recommendation
Additional materials (if needed)
Unofficial Transcripts (submitted online)
Conversion of GPA (for International Students Only)
Test of English as a Foreign Language (TOEFL) or The International English Language Testing System (IELTS) Official Scores (for international students only)
Application Fee
Applications that are incomplete at the time of review will not be competitive for admission. Making sure an application is complete is solely the responsibility of the applicant and should be done in a timely manner.
The application process is entirely online. Please do not mail copies of the Statement of Purpose, TOEFL scores, publications, resumes, transcripts, or recommendation letters. Directions for submitting the recommendation letters online are included below. Any supplemental data, such as publications, resumes, and homepages, should be submitted by including the URLs in the confirmation e-mail you will receive about a week after submitting your online application. All applications must be submitted through the Berkeley campus' online application site for graduate admissions. Please take care to ensure all email addresses, including your own, are entered correctly.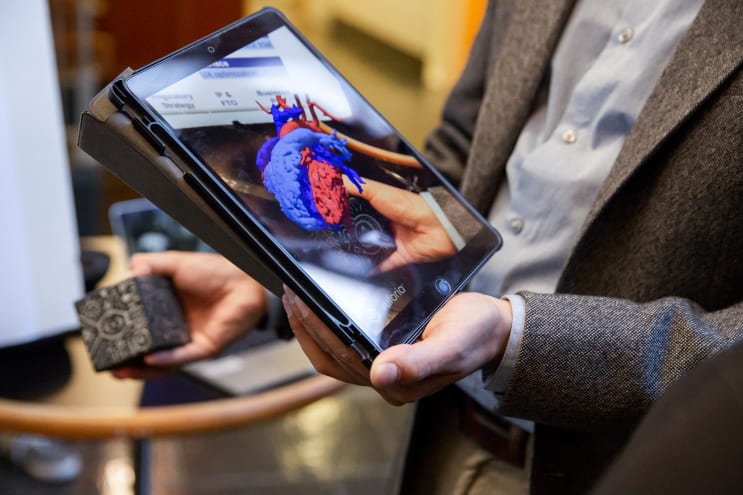 ©University of California, Berkeley
Admission Requirements
The minimum admissions requirements are set by the UC Berkeley Graduation Division. Applicants from countries in which the official language is not English must also demonstrate English language proficiency.
Admissions decisions are based on a comprehensive reading of the application including test scores, academics, essays, letters of recommendation, and prior research and work experience. Students from all educational fields are eligible to apply. All applicants should be aware that the master's curriculum requires coursework in bioengineering fundamentals; those with a non-technical background should speak to their ability to handle the more rigorous technical components of the coursework. Applicants who already hold a master's degree in bioengineering (or a similar field) should specify their reasons for pursuing this additional master; duplicate degrees are not allowed.
Please note: the MTM program is focused specifically on training in translational medicine rather than basic research. As such, this master's degree is generally intended as a terminal degree for students interested in the industry or entrepreneurial ventures. It is not intended as a gateway to the Bioengineering joint-PhD program. Applicants who intend to pursue additional degrees beyond the MTM program should be prepared to explain their intended educational trajectory.
Last updated Nov 2020
About the School

The University of California was founded in 1868, born out of a vision in the State Constitution of a university that would "contribute even more than California's gold to the glory and happiness of a ... Read More
The University of California was founded in 1868, born out of a vision in the State Constitution of a university that would "contribute even more than California's gold to the glory and happiness of advancing generations."
Read less