Master of Public Health Management (MPH – Nutrition and Dietetics)
Home ›
Master ›
Master of Public Health Management (MPH – Nutrition and Dietetics)
Program Description
Nutrition and dietetics are an important and integral part of any health delivery endeavor. In the context of public health, solving the challenges of nutrition and dietetics play an enormous role in most public health programs. Health and nutrition are intricately related. This applies to individuals who are either healthy or sick, communities, health systems, workplaces, etc.
The MPH in Nutrition and Dietetics program at James Lind Institute is designed to provide you with a thorough understanding of the challenges that exist in nutrition and health. This program provides you with a strong background in the core concepts of nutrition as well as its linkage to public health. There is also a strong hands-on approach to learning with exposure to skills-based learning on medical aspects of nutrition, the effect of nutrition on the community, food preservation and microbiology, and food safety. This is an intense program and students are expected to have an advanced understanding of nutrition after the completion of the program. Students complete a project under the mentorship of an expert in Nutrition and Dietetics. There are select opportunities for students to conduct their projects in collaboration with an organization that is involved in nutrition and public health. Mentors help students to find such opportunities for research.
The Master of Public Health (MPH) - Nutrition and Dietetics program has been designed with a very comprehensive curriculum to ensure that you develop strong knowledge and skills in the practice of Public Health with a special focus on Nutrition and Dietetics.
It is an intensive program and comprises of 138 ECTS credits to be completed within a duration of 18 to 24 months.
You will first complete the core MPH courses (90 ECTS credits), followed by your specialization in Nutrition and Dietetics (48 ECTS credits).
The details of the courses that you will undertake are listed on our website here: Program Curriculum
You will study through the completion of self-paced courses via audiovisual content, interactive documents, videos, podcasts, and other multimedia content as may be applicable. Other interactions include online live classes, discussions with fellow students, faculty, and mentors via study portal, email, etc.
See a detailed video about our online learning methodology below:

Coursework:
Each course is followed by an examination and assignment. You will need to pass the exam to proceed to the next course. Our faculty may also assess you based on your involvement in debates, discussions, and research.
Project & Project reports:
After core MPH courses: Project Report 1 (10,000 words)
After specialization courses: Project Report 2 (10,000 words)
Projects will be undertaken under the guidance of your faculty and mentor. They can be an individual project or a team project.
The Master of Public Health (MPH) - Nutrition and Dietetics, is a Swiss degree awarded by James Lind Institute, Switzerland. James Lind Institute is an approved post-secondary higher educational Institution with the authority to award private degrees in Switzerland. The institute is registered in the Canton of Geneva, Switzerland under the UID CHE-255.747.977. James Lind Institute has various accreditations, certifications, and international memberships.
This program is also available as a Dual Degree Option. This allows you to earn 2 master's degrees with minimal additional cost and effort. In the dual degree program, you will complete an additional 48 ECTS Credits through online learning at International Telematic University UNINETTUNO, Rome, Italy (Università Telematica Internazionale UniNettuno 'UTIU'). Upon completion, you will be awarded a Master of Science in Public Health Management degree by the university.
Therefore, upon completion of your dual degree program you will have earned the following degrees:
MPH - Nutrition and Dietetics (From James Lind Institute, Switzerland); &
M.Sc in Public Health Management (From International Telematic University UNINETTUNO, Rome, Italy)
An additional fee applies for the dual degree option is mentioned on our website.
Usually, a bachelor's degree or an equivalent recognized academic title is required for applying. If you do not have one, contact us to discuss your case. A full list of eligibility criteria is available on our website here.
English proficiency test scores (TOEFL, IELTS, PTE, or equivalent) taken within the last 2 years may be required. You may be exempt if you are a native English speaker if you have completed your schooling/prior degree in the English language, or you have worked for at least two years in a setting where English is the primary language used.
Our application is very simple:
Step 1: Complete the application form
Step 2: Ensure any documents requested are submitted
Step 3: Pay the fee if the application is approved
Copy of highest qualification (e.g. degree certificate)
Copy of transcripts/marks sheets
Proof of identity/citizenship e.g. copy of passport or national ID card
Scanned passport size photo
English language test results (if applicable)
Outcomes
The MPH in Nutrition and Dietetics program at JLI has been developed to prepare students to enhance their understanding of nutrition and diet-related aspects of public health. This program utilizes techniques and methodologies for learners to assume roles within the broader public health setting with a focus on community and population health. The roles that are open to aspirants are within the food industry, community healthcare organizations, public healthcare set-ups, media, academia, governments, and non-governmental organizations. Students are expected to develop broad and deep knowledge and skills to advise patients, the general population, and policymakers on effective ways to combat the challenges related to nutrition and diet. Students also are exposed to skills that help them find medical roles within tertiary healthcare set-ups to support medical nutrition as part of treatment regimens to patients as part of their care for lifestyle-related diseases, cancer, allergies, etc.
This intense program also equips students to assume roles that are involved in healthcare access with a focus on education and awareness. Areas such as consulting, patient advocacy, access to care, policy development, and community education and awareness are strong focus areas in this domain.
Job Outlook
Excellent. The job market for nutrition and diet-related jobs continues to grow at a much higher rate than the market average. According to the US Bureau of Labor Statistics, the job growth for roles related to nutrition is 11% which is faster than the average for all occupations. Most roles are within areas such as obesity, diabetes, cancer, and other health conditions.
Career Opportunities
After completing the MPH in Nutrition in Dietetics, students become eligible for several key roles such as
Health and Diet Advisor
Community Health Manager
Regulatory Inspector
Food Labelling Expert
Food Technologist
Health Promotion Expert
Population Health Promotion Officer
Food Hygienist
Food Sales Personnel
Nutrition Consultant
Food Product Manager
Sports Food Expert
Diet Counsellor
When you choose our Master of Science in Public Health Management (MPH), you can:
Establish Credibility
Learn at your own pace
Stay Current and Relevant
To know more about this and our other programs, visit our website here: Website
To apply please click here: APPLY NOW
Last updated Dec 2020
About the School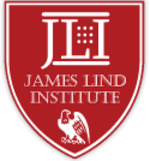 JLI is an international educational institution with its main campus in Switzerland. We prepare our students for careers in public health, health administration, pharmaceutical sciences, clinical rese ... Read More
JLI is an international educational institution with its main campus in Switzerland. We prepare our students for careers in public health, health administration, pharmaceutical sciences, clinical research, clinical sciences, agriculture, and business management.
Read less