Master in Molecular Biology and Biomedicine
Home ›
Master ›
Master in Molecular Biology and Biomedicine
Read more about this program on the institution's website
Program Description
We train you as a professional and researcher with theoretical knowledge and practical skills in molecular and cellular biology, applicable to biotechnological and biomedical fields: genomic, transcriptomic and proteomic analysis of organisms, especially in mankind. Up to 60% of the total credits of practical training in research laboratories tutored by multidisciplinary faculty belonging to the Department of Biology and Medical Sciences of the UdG and the Girona Biomedical Research Institute (IdiBGi) of the Dr. Josep Trueta University Hospital .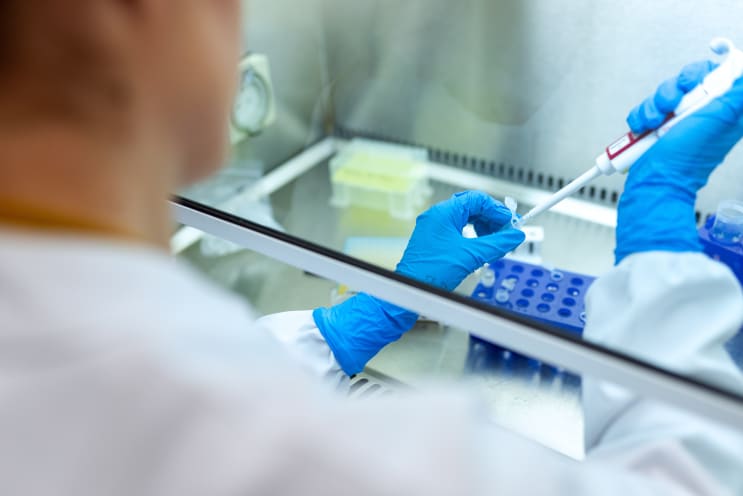 ThisisEngineering RAEng / Unsplash
General data
Name of the master:

Master in Molecular Biology and Biomedicine

Scope:

Molecular Biology, Biomedicine and Health

Type:

Mixed (professional and research)

Affiliation unit:

Department of Biology

Academic Secretariat:

Faculty of Sciences

Duration:

60 ECTS (one or two academic courses)

Calendar and hours: School

period: annual (from October to June). Class schedule: afternoon. Practice hours: mixed (morning and / or afternoon).

More information

Regime:

Full time

Modality:

Mixed

Teaching languages:

Catalan, Spanish and English. The language of instruction will be adapted for Spanish-speaking students.

Maximum number of places:

25

Price:

Pre-registration: 30.21 euros. Place reservation: 500 euros (on account of registration). Registration: 46.11 euros / credit (citizens of countries outside the European Union, non-residents in Spain: 65.87 euros / credit).
Training objectives
The main objective of this master's degree is to train professionals who master the molecular and cellular biology techniques used in most centers where aspects related to biotechnology and biomedicine are worked on, embracing both research centers and various industries or laboratories.
The specific objectives are as follows:
Train specialists in molecular biology techniques, understanding the term in the broadest sense, that is, embracing everything from basic laboratory computer and methodological tools to specific experimental techniques in research laboratories. The training acquired will be applicable to all areas in which the defined knowledge, competences and skills are used as basic or routine laboratory tools or as research tools.

To provide a solid and broad, but at the same time homogeneous base, in the set of study techniques based on the analysis of biological molecules in different fields of application with a special emphasis on biomedicine.

Put into practice the set of learning activities and skills defined in the theoretical-practical program, in order to equip the student with the skills required to work in a laboratory where the aforementioned techniques are used.

Train the student to carry out professional tasks in the field of biomedical research, clinical analysis, the pharmaceutical or biotechnological industry that do not require a doctor's degree or an official title of specialist in Health Sciences or in any other branch of the biological, biotechnological, biochemical or chemical sciences in general.
Results to be obtained
Identify a problem in the context of an investigation or a professional performance and use strategies to solve it.

Design a research project to solve a biomedical problem.

Integrate knowledge of the structure and function of human systems in a normal and pathological situation.

Integrate knowledge of the structure and function of the eukaryotic cell in a normal and pathological situation.

Identify bioethical problems in a research project.

Summarize the main good scientific and clinical practices.

Clearly and concisely express knowledge, results and conclusions.

Select information and use it to build, communicate and apply knowledge.

Choose among several solutions the most appropriate for a research or professional performance objective.

Contextualize the research objectives of your work within the framework of a laboratory research project.

Interpret experimental results within the framework of the biosciences disciplines.

Use the basic chemical and biological safety standards of the laboratory.

Integrate knowledge of the basic molecular mechanisms that operate in humans in a normal and pathological situation.

Interpret a protocol for the use of a certain molecular biology technique and plan its use.

Choose the most suitable molecular biology technique to achieve a specific research objective.

Use basic bioinformatic techniques to solve genomic, proteomic or transcriptomics problems.

Competencies
Access, admission and registration
Prior qualification requirements
Accredit being in possession of the official title of graduate or bachelor, preferably in disciplines of Biology and Medicine. Mainly referred to the following degrees:
Degree or Bachelor in Biology

Degree or Bachelor of Medicine

Bachelor's or Bachelor's Degree in Biotechnology

Degree or Bachelor in Biochemistry

Bachelor's or Bachelor's Degree in Microbiology

Bachelor's Degree in Genetics

Degree or Bachelor in Chemistry
In the case of degrees from other areas with prior accreditation of the degree, Engineering, Architecture, as well as diploma degrees, Technical Engineering and Technical Architecture, admission will be conditioned to what the university determines for each case. Likewise, taking into account the adequacy between the competences and the knowledge derived from the courses taken and those provided for in the study plan of the requested master's degree, the UdG may require additional training from people seeking to access the master's degree. For each particular case and depending on the training received by the candidate, the admission commission will define the degree courses necessary for curricular adaptation. In any case, these courses will be chosen from the offer of the degree programs of the University of Girona.
Language requirement
Accredit a B1 level of English or equivalent, and an accrediting certificate will be required if it is not on the record. The ways to prove the level of English can be found at this link . If in doubt, you can send your certificate to masters@udg.edu.
Admission and registration
To access the master's degree, you must first take the University Pre-registration.
Once the pre-enrollment has been completed, the Master's Admission Council will assess the applications, prioritizing them according to the following criteria:
Academic record of accredited official training, weighted according to the average grade of the study at the home university.

Complementary academic or professional training. Certifications or degrees from other complementary courses in fields related to the contents of the master.

Work experience in thematic areas of the master's degree, with company certification stating the time and tasks carried out. Experience in the field of research, specified in stays at recognized research centers and in publications related to the master's subjects.

Motivated request with letters of recommendation, if it hits.

Interview with the director of the master.
Curriculum
Core theoretical training 15.00 credits
Cell structure and function

Structure and function of systems

Bioethics, research methodology, project development

Regulation and gene expression. Post-translational modifications

Bioinformatics
Optional module 27.00 credits
Protein engineering and its applications to biomedicine

Genomes

Molecular methods for the study of microorganisms

Biology of human development

Biological bases of cerebrovascular and neurodegenerative disease

Biological bases of metabolic disease

Biological basis of cardiovascular diseases

Biological bases of oncological diseases

Biological bases of the degeneration, regeneration and plasticity of the nervous system

Microbial pathogenesis. Molecular foundations

Scientific communication. Protection and exploitation of results

Molecular bases of cell specialization

Reverse genetics

Pathology and inheritance

Therapeutic strategies of clinical utility

Practical module

Business practice
Final Master's Project 18.00 credits
Professional outings
The professional opportunities are very wide: in public or private companies, or as a self-employed professional.
In laboratories: investigative, analytical, health control, forensic.
In industries: food, pharmaceutical, veterinary, biotechnological.
Last updated Mar 2020
About the School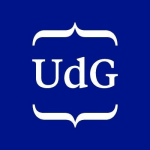 La Universidad de Girona es una institución pública que se integra en el sistema de universidades públicas catalanas, sobresale en la docencia y en la investigación y participa en el progreso y el des ... Read More
La Universidad de Girona es una institución pública que se integra en el sistema de universidades públicas catalanas, sobresale en la docencia y en la investigación y participa en el progreso y el desarrollo de la sociedad mediante la creación, transmisión, difusión y crítica de la ciencia, la técnica, las humanidades, las ciencias sociales y de la salud y las artes. Es motor económico y cultural de su entorno, y expresa la vocación de universalidad y de apertura a todas las tradiciones, avances y culturas del mundo.
Read less