Master in Management – Major in Health Service Management
Home ›
Master ›
Master in Management – Major in Health Service Management
Program Description
The Master in Management Degree with Major in Health Service Management aspires to help develop in a diverse student population critical thinking skill, creativity, knowledge development, and applied skills in Health Service Management.
The graduate from the program will be a professional academically trained with the skills to perform successfully at the middle-level management of health service organizations.
The program will distinguish itself by graduating fully bilingual professionals with a holistic view of the health services system. In addition, the program courses will include among other courses in health program evaluation, quality and cost control while developing decision-making skills in the context of a health services delivery.
Finally, the student will obtain the ethical and legal knowledge to practice his profession in a highly ethical and legal health services environment.
Program Objectives
Provide a current and modern curriculum within a conceptual framework that will promote the integral development of the student and the basic skills necessary to perform at the middle level of management in health service organizations.
Develop specialists in health service management with a holistic view and the skills, competencies necessary to perform in management in health services organizations.
Contribute to the education and training of professionals capable of developing creative and cost-effective strategies that improve the quality of health services delivered by organizations.
Promote the education of professionals with a holistic vision and with the skills to adapt positively and proactively to changes in society.
Educate professionals with the necessary skills to evaluate environments strategically and assess the impact of changes in the quality of health services.
Develop in students the necessary research skills, specialized knowledge of information resources in the area of health services.
Provide observation and analytical skills necessary to apply theoretical knowledge to specific circumstances and obtain usable and practical information.
Foster the development of ethical, dynamic and creative management leaders that will add value to health service organizations and services.
Develop professionals that have the skills of collaborative work, communication, and conflict resolution that will maintain group cohesion and productivity in the context of health service organizations.
Educate professionals with a clear and integrated vision of human behavior and its effects on organizational change.
The program will train professionals with the vision to implement innovative, ethical and creative leadership and management styles to take advantage of new opportunities for the development and growth of health service organizations at the state, national, and international levels.
Educate bilingual professionals capable of providing services in English and Spanish and on helping health service organizations serve culturally diverse populations.
| | |
| --- | --- |
| Curricular Sequence | Credits |
| Core/Professional Courses | 24 |
| Major Courses | 18 |
| Total | 42 |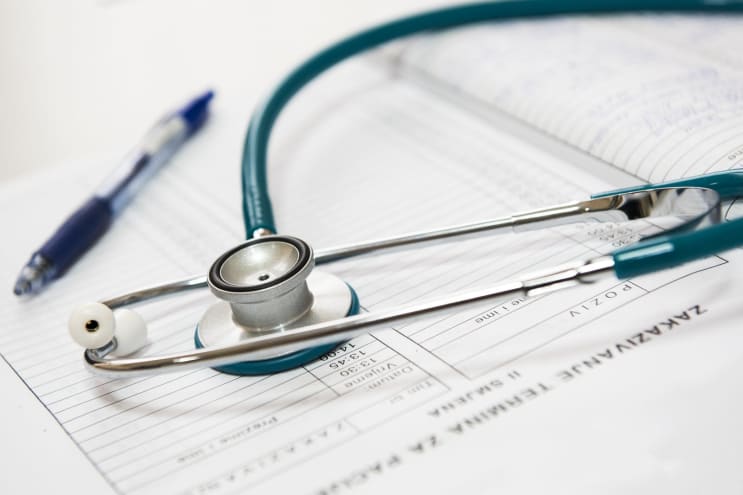 Pixabay / Pexels
Curriculum
Core Component (24 Credits)
HESM 500-O Organizational Behavior
HESM 510-O Strategic Planning in Health Services Organizations
HESM 520-O Fundamentals of Accounting and Finance in Health Services
HESM 530-O Economy in the Healthcare Market
HESM 540-O Health Services Information Systems
HESM 550-O Research Methods in Health Services Management
HESM 560-O Applied Biostatistics
HESM 570-O Fundamentals of Epidemiology
Major Courses (18 Credits)
HEMG 600-O Fundamental in Health Services Evaluation
HEMG 610-O Legal And Ethical Issues in the Evaluation of Health Services
HEMG 620-O Quality Management in Health Services
HEMG 630-O Analysis of Models of Program Evaluation
HEMG 640-O Effective Strategies in the Health Services Evaluation
HEMG 650-O Final Project: Development of a Health Services Evaluation Model
*Language skills in English and Spanish will be assessed with a placement test. Additional language courses may be needed according to the student's scores in placement tests. If students qualify for Preparatory Language Courses or Developmental Language Courses, they must enroll in the courses immediately to increase academic performance in the language. Students must comply with all applicable state and local agencies' certification requirements for the degree.
Last updated Dec 2019
About the School
The Florida Campuses are organized to Implement the Discipline-Based Dual Language Education at the university level in Orlando, Tampa and Miami, Florida. This campuses serve a culturally diverse comm ... Read More
The Florida Campuses are organized to Implement the Discipline-Based Dual Language Education at the university level in Orlando, Tampa and Miami, Florida. This campuses serve a culturally diverse community of students, offering academic programs and personalized services of quality, meeting the needs of the adult learner.
Read less