International Undergraduate Program (IUP) in Medicine
Program Description
Established on 5th of March 1946, Faculty of Medicine, Public Health, and Nursing Universitas Gadjah Mada (FK-KMK UGM) has grown and developed rapidly over the years. FK-KMK UGM has positioned itself to become a leading university in Indonesia, Asia and in the world. Thousands of alumni have graduated and colored the health sector in Indonesia and all over the world. Located in a campus with tropical climate, nice atmosphere and provided with various facilities that support education, research and community service. School of Medicine's vision is to be an excellent national medical education program that is innovative, globally standardized, and superior, as well as to serve the interests of the nation and humanity with professional human resources support. Learning stages in an undergraduate study program of FK-KMK UGM includes 3. 5 years Undergraduate Phase, 2 years of Professional Phase and 1 year of internship.
There are two programs:
International program
Applicants from Indonesia or other countries graduated from high school degree at the last three years.
For Indonesian: passed entrance examination, include: basic academic test (mathematics, chemistry, physics, and biology), Gadjah Mada Scholastic test (GMST= a psychological test), English, Situational judgment test (SJT) and MMPI. For students from other countries passed entrance examination of the basic academic test (mathematics, chemistry, physics, and biology), GMST, and interview.
In a good health condition.
The difference between Regular and International program
Around 90% of the course program between regular and international program are similar. Some differences in the international program are: lectures are held using English as the language of instruction, learning the international health system (in block D2), and has an obligatory to have experience studying outgoing out-country in an elective block (block D3).
Curriculum
In the academic year 1992/1993, FM started implementing the curriculum of medical education based core curriculum of medical education Indonesia (KIPDI) with the strategy of Problem Based Learning (PBL). Began in 2003/2004 utilized integrated curriculum in 21 blocks with PBL strategy. In the academic year 2007/2008, did modifications of the previous blocks. Starting the academic year 2013/2014, a new curriculum tailored to Indonesian medical doctor competency have been implemented SKDI 2012 by study program integrated into the blocks and PBL strategy. With this new system, span 3.5 years of undergraduate education academic phase, and 2 years of clinical rotation phase.
Expected Learning Outcome (ELO)
There are 8 ELOs for students graduated from USPM, these are standard national competent (area 1-7), and local competent (area 8)
Area of Noble professionalism

Have faith in God the Almighty.
Possess qualities of moral, ethical and discipline.
Abide the law.
Be insightful of social and cultural affairs.
Conduct in professional behavior.

Area of Introspection and Capacity Building

Perform self-introspection
Implement lifelong learning
Expand knowledge

Area of Effective communication

Communicate between patients and their families.
Communicate between working partners.
Communicate between stakeholders and societies.

Area of Information management

Assess information and knowledge.
Effectively promoting information and knowledge to health care professionals, patients, societies and related parties to enhance the quality of health services.

Area of Basic medical sciences:

Applying current biomedical science, humanitarian science, clinical medical science, and public health science/preventive medicine/community medicine to manage health problems in a holistic and comprehensive manner.

Area of Clinical skills

Perform diagnostic procedures.
Perform holistic and comprehensive management.

Area of Public health problems management

Implement health promotion in individual, family, and community levels.
Implement prevention and early detection of health problems in individual, family and community levels.
Perform health problem management in individual, family and community levels.
Empower and collaborate with communities in order to achieve health improvement.
Manage resources in effective, efficient and sustainable manner in health problem resolution.
Apply specific health policies that are high priorities in each region in Indonesia.

The local competencies agreed by the stakeholder are

Perform medical emergency.
Manage of Disaster Preparedness.
Manage community and family health problems inter-professional.
Perform more confidently as professional based on his/ her interest in the field of medicine (provided in elective blocks, consisting of 19 modules).
Course program, Teaching, and Learning
The seven areas plus local of competences have been translated into 21 blocks of specific topics and 14 clinical rotation stages (see below), in which compiled into 3 phases of studying process. Each block is similar with 6 sks, while internship stages are varied between 2-10 sks.
The phases of learning process are:
Phase 1 with the theme Foundation of Medicine (year 1). At the end of this phase, students are expected to understand:
The basics nature and function of balance (homeostasis) and conditions that interrupts the normal balance in a human body.
The philosophy that the medical profession is a lifetime of study and is a part of the health care system.
Phase 2 uses the theme Transition from Theory to Practice (year 2 - 3.5) as it is an intermediate level. At the end of this phase, students are expected to:
Understand the basic concept of disease, prevention, and management.
Compile the various knowledge and clinical skills in a structured and systematic manner when managing health issues.
In this new PBL method, students must complete 21 blocks in order to attain a degree. The whole blocks can be completed in 3.5 years with study load 165 semester-credit units including thesis. Learning comprises attending classes, tutorials (small group discussions), practical session, and skills training as the basic clinical competent (BCC) at skills lab. The purpose of BCC is to give students clinical experience before they undertake their apprenticeship in a hospital clinic. When students graduated from the undergraduate program, the student will receive the degree S.Ked (Bachelor in Medicine).
Phase 3 uses the theme Doctor in Practice (year 4 and 5). At the end of this phase, students are expected to:
perform preventive measures and management against health issues for a patient, family, and community in a professional manner and abides by principles, ethics, and values according to his/her authority as a doctor.
issue a referral to another health care facility that will provide more effective and efficient health care.
This phase called clinical rotation period, which is a period in which a medical student in the clinical part of his/her education passes through various 'working' services in-between duration 2-10 weeks of clinical stages (see table below). The length of study for this clinical program is 2 years with a study load of 35 sks. After graduating, the student will take exit examination (UKMPPD) before receiving the title dr. (medical doctor).
Admission Requirements
Indonesian Candidates
Graduates of the last three years;
Indonesian High school qualification (Exact Sciences/IPA); or
A-Level qualification; or
IB qualification;
*Compulsory subjects are Biology and Chemistry;
Non-color blindness.
Overseas Candidates
Maximum age is 25 years old on the 18th of May for each admission period;
Institutional TOEFL score of at least 500 (paper-based) or 173 (computer-based) or 61 (internet-based) or IELTS score of at least 5.00 or MUET score of least at Band 4.00;
*For Double Degree applicants: IELTS certificate with a minimum score of 6.5;
Certificate of National and/or International awards in academic or non-academic (sports championship/performing art championship (if any);
STPM qualification with minimum CGPA 3.00 (in 4.00 scales) / 3B for science subjects; or
Pre-Medical qualification with minimum CGPA 3.00 (in 4.00 scales); or
Foundation Programme/A-Level or equivalent qualification (Canadian Pre-University, South Australian Matriculation, Canadian International Matriculation Program, Monash University Foundation Year, University Foundation Studies for New South Wales, A-Level, Higher Education Certificate of Tamilnadu, India).
Admission Procedures
Sign up for an application account.
Complete the online application form and upload the necessary documents (minimum 200 kb and maximum 800kb).
Pay the non-refundable application fee via Multi-Payment System of Bank Mandiri, BNI, BRI, BSM, or BTN as requested.
Admission Card can be printed on the day as mentioned in your application account.
Last updated Oct 2019
About the School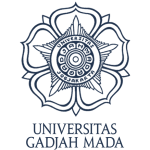 Considered one of the oldest universities in Indonesia, Universitas Gadjah Mada serves as a pillar of educational awakening in Indonesia and purports to be a defender and disseminator of Pancasila.
Considered one of the oldest universities in Indonesia, Universitas Gadjah Mada serves as a pillar of educational awakening in Indonesia and purports to be a defender and disseminator of Pancasila.
Read less