Four-year degree in Physiotherapy (Hons)
Program Description
In addition to training students in the exercise of physiotherapy, the degree course in physiotherapy also addresses the art of care in the highest sense of the term: from private to public, from sports to the clinic, from sociopathy to international cooperation.
Theoretical knowledge and refined manual skills, empathy and organization, preventive and rehabilitative techniques: a complete, rigorous, highly professional course.
An innovative, transversal, rich and highly relational degree suitable even for workers. Graduates in Osteopathy, Physical Education, Sport Sciences and Massotherapists can register for the course and request recognition of previous subjects.
Lessons will be held on our campus in Malta and will consist of 7-10 days of compulsory lessons per month over a 4-year period.
The UCM physiotherapists will be qualified to work in various professional contexts, including:
Public hospitals and private clinics
Rehabilitation centers
Surgeries
Socio-psychiatric centers
International cooperation organizations
Private practice
Freelancers
Educational goals
Physiotherapy graduates are health professionals; implement, alone or in collaboration with other professionals in the field, prevention, treatment and rehabilitation in areas of motor skills, superior cortical or visceral functions, in case of pathological events, for different causes, congenital or acquired.
Taking into account diagnosis and medical prescriptions, graduates in physiotherapy plan - within their competences and sometimes through a multidisciplinary group work - rehabilitation programs aimed at identifying and satisfying the patients' health needs; perform autonomous treatments for the functional rehabilitation of motor, psychomotor and cognitive disabilities, using physical, manual, massage and occupational therapies; they suggest the use of prostheses and aids, train the patients for their use and verify their effectiveness; verify if the applied rehabilitation method corresponds to the objectives of functional recovery; carry out study, teaching and professional consultancy in health services and in situations where their professional skills are required; they carry out their professional activity in public or private health facilities as employees or freelancers.
The UCM physiotherapists will take care of people of all ages with problems related to:
Surgery
Intensive care
Geriatrics
Gynecology / Obstetrics / Urology
Internal Medicine
Neurology / Neurosurgery
Orthopedics / Traumatology / Rheumatology
Pediatrics
Physical medicine and rehabilitation
Psychiatry / Psychosomatic
Sports Medicine
Prevention / Education
Modules:
Year 1
Anatomy
Fundamentals of microbiology and biology
Biochemistry
Biomechanics
Basic knowledge of health sciences
Applied ethics
Physiology
Basics of biophysics and medical technology
Neurophysiology
Basic knowledge on clinical knowledge in internal medicine
Basic notions of general and clinical psychology
Prevention and Pedagogy of health
Elements of sociology in health
First aid
Body proprioception
General public health and epidemiology
Use of medical equipment
General pathology and physiopathology
Year 2
Functional analysis of the musculoskeletal system
Clinical simulation
Manual techniques
Elettro-, Baleno, Idro-, Climato-therapy
Physiotherapy in Rheumatology
Orthopedics and Traumatology
Physiotherapy in orthopedics and traumatology
Clinical practice monitored 1
Rheumatology
Year 3
Cardiology
Electrophysiological and electrodiagnostic examination
Cardio-respiratory physiotherapy
Scientific and medical English
Management of health organizations
Fundamentals of the research methodology
Neurology and psychiatry
Complex rehabilitation
Study and simulation of clinical cases
Radiology and diagnostic imaging
Physiotherapy in special life situations
Physiotherapy in neurology
Supervised clinical practice 2
Women's health
Oncology
Pharmacology and Addictology
Methodology of applied training
Year 4
Cardiorespiratory physiotherapy and rehabilitation
Physiotherapy and rehabilitation in neurology
Physiotherapy and rehabilitation in special life situations
Musculoskeletal physiotherapy and rehabilitation
Physiotherapy and rehabilitation for specific groups
Physiotherapy for specific age groups
Geriatrics
Pediatrics
Clinical practice monitored 3
Final exam and final thesis
To sign up
Register now for the course scheduled for February 2018 in LUGANO


Click "SUBSCRIBE" and fill out the online form "RESERVATION OF THE PLACE";
Separately, you will receive another e-mail with the due reservation fee and UCM bank details to make the payment;
At the time of sending you will receive a confirmation e-mail;
You will receive an email with your credentials to access the UCM student area as soon as payment is received;
Once you have entered the Students area, please download the Registration Form, sign it and upload it along with the other required documents;
You will then be asked to pay the registration fee (or the first installment);
Once payment is received, you will receive an e-mail confirming the registration to UCM;
Finally, at the beginning of the course, you will be asked to present the original hard copies of all the documents uploaded to the Student Area to the UCM Secretary.
Taxes
Seat reservation fee: € 750
Annual fee: € 11,000
Degree exam fee (to be paid 30 days before the exam): € 4,000
End of cycle fee (to be paid before the withdrawal of the final diploma): € 1.300
Last updated Mar 2020
About the School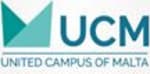 UCM sources for worldwide innovative learning approaches, reinterprets and offers them to students who are aiming to be part of the new international job trends.
UCM sources for worldwide innovative learning approaches, reinterprets and offers them to students who are aiming to be part of the new international job trends.
Read less