Program Description
The mission of the Master in Health Education program is to contribute to the training of researchers of the highest level in the fields of education, pedagogy and didactics, with special emphasis on human health.
It starts from systemic and complex thinking, from the recognition of Colombian ethnic, cultural, social and environmental diversity, as well as from an intersectoral and interdisciplinary approach, and tends towards the production of original knowledge with the possibility of transferring to the areas of the essence of the Program.
Therefore, through education, it directs its actions to the achievement of transformation of environments, behaviors and cultures related to health, from open, flexible, dialogic positions and of cooperation with national and international groups, with particular emphasis on dialogue between south, in order to improve the quality of life of people and communities and contribute to their integral development.
Last updated Dec 2020
About the School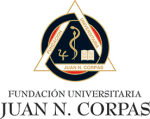 La Escuela de Medicina Juan N. Corpas1 , fue fundada en 1971 por el Doctor Jorge Piñeros Corpas "…con el objeto de formar al Médico General que requiere el País para atender a las necesidades de salud ... Read More
La Escuela de Medicina Juan N. Corpas1 , fue fundada en 1971 por el Doctor Jorge Piñeros Corpas "…con el objeto de formar al Médico General que requiere el País para atender a las necesidades de salud de las gentes de escasos recursos económicos de las grandes ciudades, así como a la gran masa de población representada en los centros urbanos menores y provincias de Colombia."
Read less