Program Description
WHAT MAKE US DIFFERENT?
1. The experience The Faculty of Veterinary Science has more than 17 years of experience and it is the Dean Faculty of the Autonomous Community of Valencia and member of the European Association of Establishments for Veterinary Education (EAEVE) and the International Veterinary Student Association (IVSA)
2. The international vocation
In our classes coexist and live students from several countries & nationalities. It is the only Veterinary Faculty in Spain (and few among Europe) with three international lines of degree: Spanish, French & English.
3. The facilities
Because from the very first day you will have access to the Clinical Veterinary Hospital and with its facilities, you will be able to advance your knowledge, study incoming cases and also actively participate in the 24-hour guard duty of the Hospital Services. Furthermore, you will have access to the Teaching and Research Farm where you will be participating in practical clinics with larger animals, such as horses and cows, as well as practical work related to the management of animals and the ethnology and reproduction in goats, sheep, rabbits, birds, dogs, and cats. You will be participating in an innovative training programme which integrates academic learning with the acquiring of professional veterinary skills.
The Clinical Veterinary Hospital
The Clinical Veterinary Hospital at Universidad CEU Cardenal Herrera is open to the public and offers services from preventative medicine to consultations relating to all clinical specialties. Moreover, its emergency service is available 24 hours a day, 365 days a year, and is operated by staff trained in emergency veterinary medicine. The students of Veterinary Sciences acquire their practical clinical training by actively participating in all services alongside specialized professionals, who are themselves teachers at the University. With the equipment and degree of specialization of our Veterinary professionals, the Clinical Veterinary Hospital CEU is a pioneering establishment in Spain. We count on our specialists.
The Teaching and Research Farm
Through its facilities, various species of animals can be reunited and students of Veterinary Sciences can participate in practical classes handling and examining horses and livestock. Practical classes are held from the first year and gradually become more advanced as the course progresses. Moreover, these facilities can be used for research purposes, developing projects of great interest for both national and international companies.
4. The practices
More than 1000 placements for external work experience with more than 400 professionals to provide tutorage. Among the work experience placements we have signed agreements with Bioparc and L'Oceanogràfic for personalized clinical and non-clinical training of small groups.
WHAT AM I GOING TO LEARN?
The curriculum firstly concentrates on the learning of basic disciplines but then becomes more advanced focusing on ways to ensure the health of animals and humans based on expert studies. For this, as well as through theoretical and practical classes in the University facilities - laboratories, the Teaching Farm, the Clinical Veterinary Hospital - you also will undertake external placements in veterinary clinics, food companies, slaughterhouses, production farms, wildlife recovery centres and zoos, therefore providing you with various contacts in the Veterinary profession. http://www.uchceu.com/en/studies/degree/veterinary
Last updated Jan 2021
About the School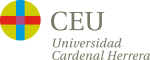 Our University belongs to the University Foundation San Pablo-CEU, the most important private education organization in Spain, having more than 26,000 students and 24 centres in every educative level, ... Read More
Our University belongs to the University Foundation San Pablo-CEU, the most important private education organization in Spain, having more than 26,000 students and 24 centres in every educative level, among those three Universities in Madrid, Barcelona and Valencia.
Read less