Program Description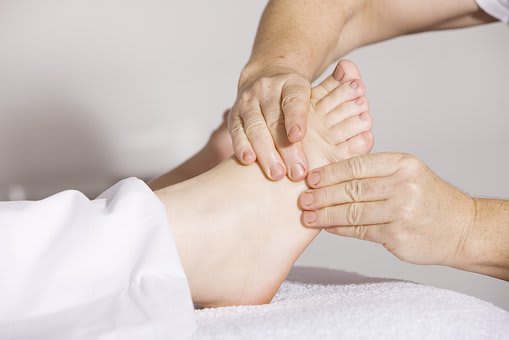 Introduction
The Graduates in Podology By the University of A Coruña, will be professionals with the knowledge, skills and abilities necessary to carry out the activities aimed at the prevention, diagnosis and treatment of foot conditions and deformities, through therapeutic procedures.
To do this, these professionals will have knowledge and understanding of the fundamental sciences for health, the scientific method and an elementary learning related to practice based on evidence and analysis of data in general. They will be professionals with sufficient tools to continue progressing through self-learning and continuing education.
Why study the degree
In 2009, the graduates in 2006/2007 (27/35) 96.30% were working at the time of the survey, 61% working for others, 12% for their own account and the rest combined Modalities.
In the ANECA study on the labor insertion of graduates in Podiatry during the five-year period 1999-2003, 86% were working in a position related to their Podology studies.
Structure of the Study
1st Course
Lower limb specific anatomy
General Physiology
biology
Information Systems and Communication in Health Sciences
Scientific Method and Public Health
General Human Anatomy
Physiology of Systems
Microbiology and Parasitology
General Podiatry
Techniques and procedures in prevention of infection
2nd Course
General Pathology
Psychology
Ortopodology I
Chiropodology I
Biomechanics of the Lower Limb
Pharmacology
Ortopodology II
Chiropodology II
Podological Pathology I
Radiodiagnosis and radiation protection
3rd Course
Ortopodology III
Podiatric Surgery I
Podological Pathology II
Preventive Podiatry
Dermatology
Podiatric Surgery II
Digital Ortesiology and Footwear Therapy
Physical Podology
Practicum I
4th Course
Sports Podiatry
Risk factor
Pharmacological Therapeutics
Practicum II
Bioethics, legislation and podiatric management
Practicum III
Final Project
Optional
Professional and academic outputs
One of the main professional outlets is the free practice of the profession in private consultations and companies. Other professional exits are:
Teaching in the Faculties of Podology.
Public institutions, geriatric residences and pensioners' homes.
Private health insurance companies.
Hospitals and care centers, through the diabetic foot units.
Clubs and sports associations of soccer, basketball, etc.
Footwear industry and services.
Recommended profile
There are no conditions or special access tests for undergraduate students in podiatry but it is advisable to have an open disposition to the relation of help to the people and an integral vision capable of relating all the dimensions of the human being. Also have an adequate disposition for teamwork, continuous, reflexive and critical study, adaptation continues to change and handling situations with great physical and emotional load. It also requires responsibility, balance and personal maturity.
This degree has a very high practical teaching load so it forces the student to develop skills directly related to the technique.
Other recommended skills are:
Motivation when choosing the degree.
Good oral expression skills.
Analysis capacity.
Synthesis capacity.
Leadership.
Ability to search in bibliographic sources.
Awareness of the need for continuous training throughout life.
Adequate knowledge of biology and statistics.
Comprehensive reading.
Basic computer skills.
Adequate knowledge of scientific language.
Common access requirements
In order to request a place, one of the following access requirements established in art. 2 of RD 1892/2008:
To be in possession of the title of Bachillerato, or equivalent, and to pass the Test of Access to the University (PAU)
Comply with the requirements for access to the university in the educational systems of member states of the European Union or other states with which Spain has signed international agreements in this area.
Have passed the University Access Test for over 25 years, or have it passed, in the University System of Galicia, according to previous regulations.
Have passed the university entrance test for those over 45 years.
Possess a title of superior technician of professional formation, teachings of plastic arts and design or superior technical technician, or equivalent titles.
Possess an official university degree, a degree from correspondents to the previous order of university education (graduate, graduate, engineer, etc.) or equivalent degrees.
To be able to access the university according to educational orders prior to that established by Royal Decree 1892/2008, of November 14, not contemplated in the previous sections.
Last updated Mar 2020
About the School
The University of A Coruña is a public institution whose primary objective is the generation, management and dissemination of culture and scientific, technological and professional knowledge through t ... Read More
The University of A Coruña is a public institution whose primary objective is the generation, management and dissemination of culture and scientific, technological and professional knowledge through the development of research and teaching.
Read less
A Coruña ,
A Coruña ,
A Coruña ,
A Coruña ,
A Coruña ,
A Coruña ,
A Coruña ,
A Coruña ,
Ferrol ,
Ferrol
+ 9 More
Less