Bachelor of Science in Public Health
Home ›
BSc ›
Bachelor of Science in Public Health
Program Description
Bachelor of Science in Public Health
Doctors know the treatments that heal diseases, and the preventative measures that keep patients healthy. But who helps them with medical policies that keep hospitals open, or strategic planning that gets mobile clinics to remote areas. Public Health Scientists. Study with us and become your favorite doctor's hero.
This Degree provides a three-year full-time day, evening and weekend program of intensive study for students wishing to earn a Bachelor of Public Health degree. Students study the broad range of public health concerns, including individual disease prevention and injury reduction behavior, distribution and development of disease through epidemiological assessment and community program development, implementation, and evaluation.
Future Career Opportunities
Health and Safety Engineer
Environmental Scientist
Healthcare Administrator
Biostatistician
Epidemiologist
Career Objective
Students learn to use educational interventions to provide health information, gain experience in assessing the needs of target populations, clarify program goals and objectives, and develop strategies to motivate and involve their clients/patients in educational interventions.
Public Health Majors typically work in voluntary health agencies, public health departments, hospitals, rehabilitation centers, corporate work sites, community health organizations, family planning clinics, and managed care facilities, to name a few.
Program Structure
The curriculum in Public Health encompasses a variety of disciplines in the preparation of general public health practitioners, environmental health, policy advocates, program managers and maternal child officers The program requires six credit hours of field practice or internship within a Public Health setting taken during the last semester of study.
Year One
Semester One
BPH 111 Foundations of Public Health
BJC 110 Communication Skills
BIT 110 Introduction to Information Communication and Technology
BPH 112 Health and Health behaviour
EHS 112 Principles of Epidemiology
BPH 113 Human Biology
Semester Two
BPH 121 First Aid and emergency Rescue
EHS 121 Biostatistics
EHS 123 Communicable and non-communicable diseases
BPH 122 Public Health Microbiology and disease surveillance
BPH 123 Health Counseling and guidance
Year Two
Semester One
BPH 211 Public Health Nutrition
BPH 212 Principles of Environmental Health
BPH 213 Community organization and socio mobilization
EHS 214 Principles of Demography and Population Dynamics
BPH 214 NGO Management
Semester Two
BPH 221 Principles of Health Education and advocacy
EHS 223 Occupational Health & Safety
RSC22 1 Research Methodology
BPH 223 Basic Public Health Laws and code of Practice
Year Three
Semester One
BPH 311 Community Health practice
BPH 312 Field Training
BPH 313 Family and Reproductive Health
EHS 313 Health Monitoring and Evaluation
BPH 314 Social Marketing for Health
Semester Two
BPH 321 Health Economics and Financing
EHS 322 Health Policy planning and management
BPH 322 Project planning and management
RSC 322 Research project
BPH 323 Health Informatics
BPH 324 Mental Health
Admission Requirements
Bachelor's Degree Program
The minimum entry requirements for admission to a Bachelor's degree program are:
1. Direct entry
At least five (5) passes at the Uganda Certificate of Education (U.C.E.) obtained at the same sitting or its equivalent
At least two (2) principal passes at the Uganda Advanced Certificate of Education (UACE) obtained at the same sitting or its equivalent.
Conditional admission will be verified after getting the Uganda National Examinations Board (U.N.E.B.) Results print – out.
Within the framework of the general direct entry requirements, there may be Special Faculty Requirements which a candidate must fulfill to gain admission to a program in a specific Faculty.
2. Mature Age Entry
A candidate must be at least 25 years of age
The candidate must have passed Mature Age Entry Examinations with 50% mark or above
The Mature Age Entry Examinations must have been taken at a Centre approved by the NCHE
No candidate who had previously attended a program at Cavendish University Uganda shall be readmitted to the University under this scheme to a program of study in which he/she failed to qualify during his/her previous attendance.
3. A Diploma Holder's Avenue
A candidate must have obtained at least a second class/credit diploma or the equivalent performance which is relevant to his/her desired field of study from a recognized institution.
4. Foundation Program Certificate
A candidate who holds a Foundation Program Certificate from a recognized institution is eligible for admission.
5. A Degree Holder's Avenue
A candidate must have a degree in an accredited program from a recognized institution.
The candidate shall be considered for admission to a field relevant/related to his/her degree.
The candidate must have met the minimum requirements for admission to the degree program he/she has completed.
6. An International Applicant:
Must have a qualification that is recognized for University entry in his/her home country or country where he/she has studied. The applicant will be offered provisional admission for one semester pending equating of his/her qualification.

The University may consider for admission to a degree program a candidate who has successfully completed a 12 – year - system of education provided that such a candidate has been registered at another University, prior to applying to Cavendish University Uganda, for a degree program and has successfully completed at least one year of University education. Such a candidate must, however, submit the University academic transcript from that other University.

A holder of a 12- year-system of education Certificate:

A holder of this Certificate such as the Kenya Certificate of Secondary Education or the equivalent is required to successfully complete a Foundation Year before enrolling for the Bachelor's degree program.
7. Special Entry:
Applications submitted by candidates who do not meet the traditional entry criteria can only be considered after consultations with the NCHE for guidance and with the approval of the Senate.
8. Admission to Other than the First Year
Admission to the second or third or any other year requires the special consideration and permission of the relevant Faculty Board and the Senate in accordance with the University policies on Exemption and Credit Accumulation and Transfer.
May Intake is currently ongoing - apply now!
Last updated Apr 2019
About the School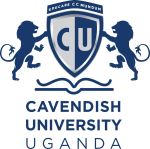 Cavendish University Uganda (C.U.U.) is licensed and accredited by the Uganda National Council for Higher Education (UNCHE), and was established in 2008. The student-centric academic model of C.U.U. d ... Read More
Cavendish University Uganda (C.U.U.) is licensed and accredited by the Uganda National Council for Higher Education (UNCHE), and was established in 2008. The student-centric academic model of C.U.U. deploys global best practices in teaching and learning and is aimed at fulfilling the Mission of C.U.U. which is to transform students into responsible, educated, employable and entrepreneurial citizens (R.E.E.E.). C.U.U. offers market-relevant and accredited academic programs which are hosted in its four Faculties of Law, Science & Technology, Business & Management, and Socio-Economic Sciences. There is also a School of Postgraduate Studies & Research.
Read less