Bachelor in Pre Med (Biology emphasis)
Program Description
The biology major prepares students for careers in medical professions, food and quality control, pharmaceuticals, the environmental field, biological research, and more. Biology is a growing field with new breakthroughs in genomics, medicine, molecular biology, and biotechnology. Our faculty are committed to facilitating the advance of our students to the highest levels of knowledge and technical skills so that they may make a significant contribution in their chosen field, and to honor the Creator in their vocations.
Greenville University's biology major demands a comprehensive exposure to the entire field yet allows the flexibility to emphasize each student's particular interest and career goals. Recent graduates have gone on to graduate studies in botany, molecular genetics, and other fields of biology. Others have entered competitive professional school programs in medicine, dentistry, physical therapy, and veterinary medicine.
Our faculty are committed to providing an academic learning environment that allows students to thrive and grow into highly competent professionals. Our faculty take a personal interest in all our students, both in and out of the classroom and we work with each student to develop their career plans. In fact, over the past 10 years, 85 - 90% of our students who applied to Medical School were admitted.
In the biology department, our students are encouraged to explore the ethical and moral implications of biological science and are challenged to respond to these issues in a thoughtful and Christ-like manner.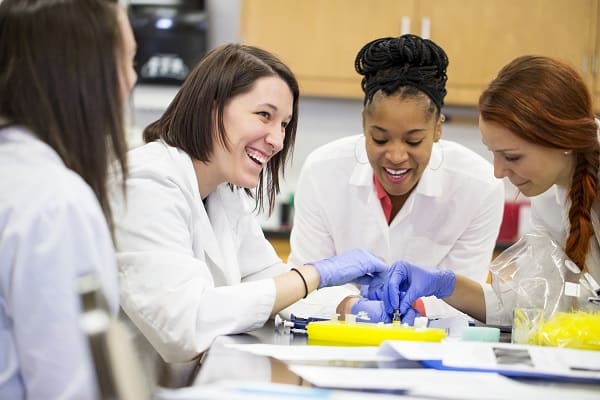 In the biology program at Greenville University, you'll be able to:
Gain a versatile, comprehensive education through biology, chemistry, genetics, microbiology, and ecology courses.
Start gaining valuable experiences freshman year with STEM equipment and state-of-the-art labs.
Participate in summer research projects, internships, and practicum opportunities like Community Health Projects (CHNA) partnership with HSHS Holy Family Greenville, as well as shadowing experiences across the pre-health program.
Why Earn Your Bachelor of Arts in biology at Greenville University?
Our Bachelor of Arts in biology provides a hands-on, research-focused education. Led by professionals, our biology program gives you the chance to apply your learning directly to your future career.
Strength and history of success in pre-med and pre-health. Graduate students agree that the quality of the biology program is one of the main reasons they attended Greenville University. A number of our graduates have continued on to become doctors, chiefs of medicine, and have received awards for their medical work, such as Dr. Catherine Weyers Moore, Dr. Mandy Swanson, and Dr. Camille Dunkley.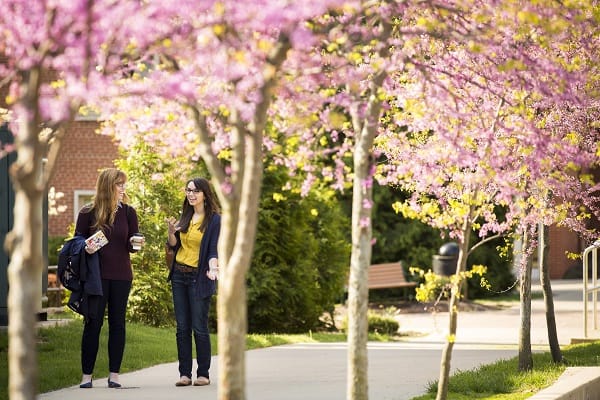 Entrance Requirements
Greenville College admits students who desire to achieve a liberal arts education in an evangelical Christian context. Members of this community are either committed to Christ or are sympathetic to the Christian perspective. Applicants are evaluated by consideration of their academic record, test scores, references, interviews, and participation in extracurricular activities. To be considered for admission, students must submit the following:
A completed Application for Admission, including full responses to the application essays
High School Transcripts
College Transcripts (if the student has attended any colleges previously)
ACT or SAT scores (required only of entering freshmen and transfer students with fewer than 30 college credits)
References (only if requested by the Admissions Committee)
The Admissions Office reviews each file individually, so all students who desire to study at Greenville College should complete the application process. However, the Greenville College Faculty have established guidelines by which admission decisions are generally made, which are:
Freshmen:
Completed a college preparatory curriculum in high school
Ranked in the top 50% of the high school class
ACT composite of 18, or SAT (Math + Critical Reading) of 860
High School GPA of at least 2.25/4.0
Transfers:
Completed at least 12 transferable college credits
College GPA of at least 2.25/4.0
Note: If a student has completed fewer than 30 college credits, then the high school record and test scores are also used to determine admission. Note: If a student is not a native English speaker, then the college will consider the TOEFL in lieu of the ACT or SAT for a freshman and may require the TOEFL for a transfer student. An exact course distribution is not required, but the College recommends at least eleven of the minimum sixteen units earned be in college preparatory subjects. It is highly recommended that entering students have:
four years of English in high school
one year each in algebra and geometry
two years of foreign language
at least one year of laboratory science
one year of American history.
However, each candidate will be evaluated on the basis of the individual credentials presented to the College in support of the application.
*Special Note: A student pursuing an education degree with Greenville College who submits a composite score of 22 on the ACT (the composite score must include the writing portion of the test) will be able to use their composite ACT in lieu of the TAP/Illinois Basic Skills test.
Note that the ACT composite score must be submitted during the admission process to Greenville College. Greenville College admits students on a rolling basis, so there is no specific application deadline.
Students receive notification of admission within two weeks after their admission file is complete. The Admissions Committee reserves the right to request a personal, on-campus interview with an applicant before making the final admissions decision. Greenville College has the right to refuse admission or readmission for any student at its discretion.
The college does not discriminate in its educational programs or activities on the basis of handicap, race, creed, color, sex or national origin which is in full compliance with Title VI of the Civil Rights Act of 1964 and the laws of the State of Illinois.
Career outlook for bachelor's degree in biology.
A degree in biology opens the door to several fast-growing professions. Our bachelor's degree in biology at Greenville University gives you a competitive edge in the job market and the educational foundation you need to succeed.
Career opportunities for a degree in biology:
Medical Doctor
Dentist
Physician's Assistant
Nurse
Botanist
Pharmacist
Medical Research
Forensic Scientist
Wildlife Biologist
Marine Biologist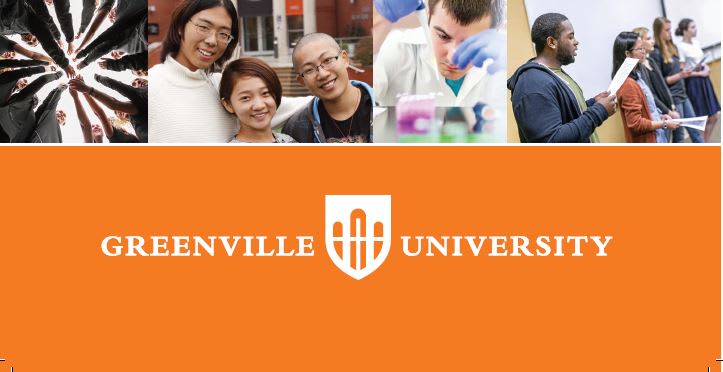 Last updated Feb 2019
About the School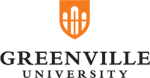 Greenville University was founded in 1892 by the Free Methodist Church with the intent to provide a distinctive, Christ-centered college education for men and women. The college's first president, Wil ... Read More
Greenville University was founded in 1892 by the Free Methodist Church with the intent to provide a distinctive, Christ-centered college education for men and women. The college's first president, Wilson T. Hogue, used the motto "education for character" to describe the college's purpose. Its mission 120 years later - empowering students for lives of character and service - echoes that purpose.
Read less