Program Description
Bachelor in Biomedicine
Biomedicine is a collective name for the biological topics focusing primarily on human health and well-being. Biomedicine scope includes analyzing human biological samples, performing research on human and animal disease, participating in the development of therapeutic strategies, such as vaccines, medicines, and medical treatments, both in the private industry as well as in governmental agencies. Biomedicine is the central and critical step for drug and therapy design and discovery. Biomedicine study program offered in I3L focuses on research and innovation that bridge human health research to drug development in collaboration with medical school and pharmacy. Currently, our program offered two specialization streams that focus on human diseases, which are tumor biology and infectious diseases. We utilize the triple-helix concept (academia, business, and government) approach that strategize and implement the most relevant Biomedicine research and development to the community.
Unique Value Points
Pioneer - The first in Asia that develops streaming Biomedicine program (Infectious Disease, Tumor Biology).
Science - Internationally educated faculty members with a strong background in education and research; research programs focusing on implementation of therapy or cure of diseases with interdisciplinary approaches.
Innovations - Development of novel therapeutic strategies that focus on personalized medicine and Indonesia's biodiversity.
Globally Connected - Close collaborations with top-level international academic, industry, and government partners to support education, research, and innovation.
Locally Embedded - Curriculum and research projects that are developed to meet the local needs of industry, academia, and government; harness of Indonesia's rich biodiversity to enrich national natural commodities as alignment with national aspirations by 2020.
Program Learning Outcomes
Biomedicine study program is designed to achieve learning outcomes that provide required knowledge and skills for graduates to develop professionally, whether in academic, industry or government sectors. This program also bridges student to take a graduate study in Biomedical Field. I3L graduates in this program will possess:
Relate molecular and cellular mechanism to human health and diseases.
Explain the principle of molecular biology, cellular biology, chemistry, and microbiology.
Relate structure and mechanism of actions of human organs in an anatomy-physiology system.
Evaluate characteristics and potentials of medicine, both natural and synthetic in relation to human health.
Implement human health and wellness knowledge in the scientific and medical community.
Comprehend natural science especially in the area of molecular and cellular mechanisms underlying human death and diseases.
Identify and evaluate critically and independently relevant knowledge to apply to a formulation, analysis and problem-solving in the biomedical field.
Apply knowledge of computer, biology, statistics, and mathematics related to biomedicine.
Strategies on analysis methods and problem-solving in biomedicine accurately.
Connect biomedical fields with other biology-related disciplines.
Implement a multidisciplinary approach to problem-solving in biomedicine. Analyze, interpret and show complex scientific data using statistical and mathematical methods.
Career Prospect
i3L has designed its Biomedicine program to achieve specific learning outcomes that provide the strongest foundation for professional development, producing competitive graduates for industry and public sector employment and admission to further graduate studies. Biomedicine graduates are equipped for a range of careers in industries including business, science, health, education, and technology. There is also a range of career opportunities that apply the skills and knowledge of biomedicine to other areas such as science communication, scientific journalism, museum curatorship, and commercialization of new inventions. The unique experience from actively working in globally connected state-of-the-art projects together with international scientists, experts, industry leaders and entrepreneurs provides a real strength for the future career of graduates both seeking employment or taking on entrepreneurial ventures on both a national as well as international level. The career opportunities expand as the students also acquire the skills and the comfort of master speech, debate, informatics, and bio-entrepreneurship which will help the i3L students to become the future leaders. The i3L Bachelor of Biomedicine can lead to many career paths, such as manager/head of the biomedical laboratory, researcher in biomedical research institutions or medical institutions, developer/instructor for biomedical innovation industries, a marketer for biomedical products or consultant in clinical drug trial management, product development & testing expert, molecular technologist, forensic technologist, health policy developer, health economist, biomedical equipment sales, pharmaceutical sales, among others.In addition, the graduates will be well prepared to take on entrepreneurial ventures in the global life-science industry.
Courses
1th Year
Fundamentals of Life Sciences
Cell and Molecular Biology
General & Organic Chemistry
Biostatistics
Academic Writing
Principles of Food Science and Technology
ICT in Life Science
General Microbiology
Basics of Bioinformatics
Principles of Biotechnology & Bioentrepreneurship
Scientific Writing & Presentation Skills
Biochemistry
Principles of Biomedicine
Genes & Development
2nd Year
Human Anatomy & Physiology
Tissue Biology
Bioanalytical Science
Systems Pathology
Alternative Medicine
Immunology
Microbes and Host Interaction
Principles of Pharmacology
Natural products and Medicinal Chemistry
Molecular Medicine
Endocrinology
Cell signaling
Streaming Tumor Biology
3th Year
Applied Haematology
Cancer Immunology
Toxicology
Molecular Oncology
Elective Course 1
Ethics, Civics and Social Responsibility
Blood-based tumor biology
Solid tumor biology
Philosophy of Science
Experimental Design
Canceromics
Elective Course 2
4th Year
Internship
Business Simulation
Indonesia: Culture, Language, and Future
From Bench to bedside
Clinical oncology (case studies)
Elective Courses 3
Thesis
Streaming Infectious Disease
3th Year
Applied Haematology
Medical Microbiology
Toxicology
Applied diagnostics and treatment of infectious diseases
Elective Course 1
Ethics, Civics and Social Responsibility
Parasitology
Bacteriology
Philosophy of Science
Experimental Design
Virology
Elective Course 2
4th Year
Internship
Business Simulation
Indonesia: Culture, Language, and Future
From Bench to bedside
Pathology of infectious diseases (case studies)
Elective Course 3
Thesis
Last updated Dec 2017
About the School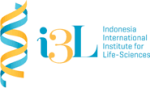 Indonesia International Institute for Life Sciences (i3L) is an international higher education institution focused in life science with six study programs as their main pillars namely Biomedicine, Bio ... Read More
Indonesia International Institute for Life Sciences (i3L) is an international higher education institution focused in life science with six study programs as their main pillars namely Biomedicine, Bioinformatics, Bioentrepreneurship, Biotechnology, Food Science, and Food Technology. i3L also has satellite research and advance laboratory facilities where student can conduct their laboratory activity assignment or involve in...
Read less