Bachelor in Applied Health Science
Home ›
BSc ›
Bachelor in Applied Health Science
Program Description
The Applied Health Science major at Northwest prepares students for careers in the health, fitness, and wellness industry and for graduate studies in areas such as athletic training, occupational therapy, and physical therapy. Students graduating from the program are prepared to develop and deliver comprehensive health and wellness programs that enhance the physical, cognitive, and psychosocial well-being of individuals and the community as a whole. Courses in the Applied Health Science program include content such as human anatomy, the positioning and function of bones, and muscles, and their relationships within the human body; human physiology, the study of the interrelationship between organs and organ systems; exercise science, how the body reacts and performs with physical activity; promoting health, teaching health-related and disease prevention concepts to the general public. The mission of the Applied Health Science Program is to prepare future Health Science professionals for exemplary careers in a variety of health-related professions. Graduates from the program will possess the knowledge and skills necessary to confront the health-related challenges of tomorrow and the ability to serve a diverse clientele as a facilitator of healthy lifestyle across the lifespan.


Career Opportunities
Below is a list of possible career opportunities and job titles:
Career Opportunities
Personal Training
Corporate Wellness
Community Health
Sports Performance
Physical Rehabilitation
Youth Development
Senior Wellness Programs
Job Titles
Wellness Coordinator
Strength and Conditioning Coach
Cardiac Rehabilitation Technician
Health Coach
Personal Trainer
Injury Rehabilitation Specialist
Life Enrichment Coordinator
Here is a sampling of employers hiring students:
Cerner
Mosaic Life Care
Saint Luke's Hospital
Jackson County Corrections
Child and Family Center
Liberty Hospital
Municipal Recreation Agencies
YMCA
Preferred Family Healthcare
GEO Group
Missouri Department of Social Services
Netsmart Technologies
HealthFitness
Profession-Based Learning Experiences
The Mozingo Outdoor Recreation Area, (MOERA) offers more than 320 acres of land dedicated to providing experiential learning opportunities for Northwest students. The Robert and Virginia Foster Fitness Center is available for students to gain experiences in managing facilities, developing programs and personal training. Students experience between 480 and 560 hours of profession-based opportunities during supervised internships lasting 12 to 16 weeks. Internships are available at cardiac rehabilitation facilities, private and not-for-profit wellness and fitness centers, municipal health agencies, senior centers, long-term care facilities and athletic training centers.
Study Abroad
Study Abroad is an opportunity for students to apply hands-on international experience to their own academic development. Faculty members supervise short-term study abroad programs that prepare students before, during and after the program. Two types of study abroad programs are available – faculty-led and traditional study abroad. The traditional program may be a semester, summer or year-long program and is taught by Northwest's international partner institutions.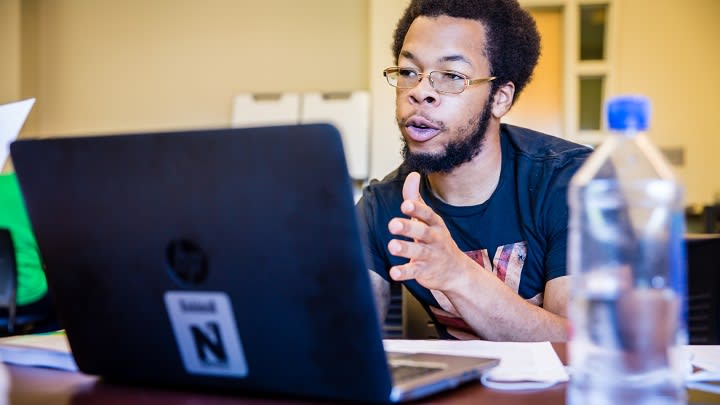 Requirements
68-69 Credit Hours
A student may apply for advanced standing after completing 40 semester hours. The 40 semester hours must be completed with a grade point average of 2.75.
The student must also complete the following courses with a grade of B or better: HPER 22254 Anatomy and Physiology or BIOL 04236 Anatomy Allied Health, HPER 22332 Physiology of Exercise, and HPER 22336 Basic Biomechanics.
To be in good standing (advanced standing), students must maintain a minimum GPA of 2.75 or higher within all major courses (Applied Health Science core and emphasis area) and must have a grade of C or better in all Applied Health Science (core) courses. Students must petition the School Director to gain permission to retake any Applied Health Science core class a third time.
Core Requirements

Emphasis 1: Aging Studies Aging Studies Electives Choose 9 hours from below
Note: COM 29225, if taken, may not also count in The Northwest Core.
Emphasis 2: Exercise Science Exercise Science Electives Choose 9 hours from below
The Northwest Core (48-52 hours) Recommended:
HPER 22114 Wellness
HPER 22254 Anatomy and Physiology
OR
BIOL 04236 Anatomy Allied Health
HPER 22332 Physiology of Exercise
HPER 22336 Basic Biomechanics
BIOL 04104 Medical Terminology
HPER 22233 First Aid, CPR, and Care of Sports Injuries
NUTR 47234 Nutrition and Diet Behavior
PSYC 08212 Personal Adjustment
HPER 22550 Community Health
HPER 22552 Health Promotion
HPER 22555 Intervention and Strategies for Health Behavior Change
HPER 22534 Evidence-Based Practice in Health Science and Wellness
HPER 22447 Senior Seminar in Health Science and Wellness
HPER 22470 Internship in Applied Health Science
3
3

4
3
3
3
3
2
3
3
3
3
2
1
6
REC 45216 Gerontology
REC 45315 Social Aspects of Aging and Families
REC 45469 Practicum in Aging
PSYC 08383 Psychology of Aging
REC 45365 Leisure and Aging
HPER 22556 Health in the Later Years
3
3
3
3
3
3
REC 45461 Therapeutic Recreation Interventions with the Elderly
PSYC 08344 Drugs, Brain, and Behavior
COM 29325 Listening Behavior and Skills
COM 29336 Nonverbal Communication
REC 45547 Grantsmanship
COM 29225 Intercultural Communication
HPER 22220 Lifetime Activities and Dance
3
3
3
3
3
3
3
HPER 22529 Theory and Fundamentals of Strength and Conditioning/Personal Training
HPER 22410 Adapted Physical Education
HPER 22523 Motor Development
HPER 22532 Exercise Testing, Prescription, and Analysis of Cardiac Function
HPER 22541 Human Pathophysiology
HPER 22335 Sport and Exercise Nutrition Topics
3
3
3
3
3
3
HPER 22556 Health in the Later Years
HPER 22515 Issues in Sport
HPER 22536 Mechanical Analysis of Sports Skills
HPER 22272 Introduction to Safety Education-Driver Education I
PSYC 08325 Sport Psychology
HPER 22382 Care and Prevention of Athletic Injuries
HPER 22512 Socio-Psychological Aspects of Human Performance
3
3
3
3
3
3
3
BIOL 04102 General Biology
BIOL 04103 General Biology Laboratory
CHEM 24112 General Chemistry
CHEM 24113 General Chemistry Laboratory
PHIL 39276 Bio-Medical Ethics
3
1
3
1
3
Last updated Sep 2018
About the School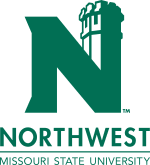 Originally established in 1905, Northwest Missouri State University is a state-assisted, four-year regional university that also offers graduate degree programs. Northwest Missouri State University fo ... Read More
Originally established in 1905, Northwest Missouri State University is a state-assisted, four-year regional university that also offers graduate degree programs. Northwest Missouri State University focuses on student success - every student, every day. It will be THE university of choice for a comprehensive, exceptional student experience.
Read less