BSc (Hons) in Nursing (Adult)
Read more about this program on the school's website
Program Description
The three-year full-time degree in Nursing leads to a professional nursing qualification and eligibility to register with the Nursing and Midwifery Council.
This is a practical, patient-centred course with equal amounts of theory and clinical practice which enables students to experience different aspects of healthcare.
Nursing at Bradford was given 96% overall satisfaction by students in the National Student Survey 2016.
Spanning the rural Yorkshire Dales to inner-city districts, no other area of the UK offers the rich diversity of clinical experience available through the University and its partner Trusts.
Throughout your studies you will be taught by a team of professional nurses supported by other staff at the Faculty of Health Studies, and have access to a suite of purpose-built practice simulation suites, which allow you to be taught and to practise your core clinical skills, from bed-making, moving patients and taking blood pressure to give injections, ward rounds and dispensing medication, and simulation of the seriously ill person using our interactive models.
The clinical wards house a variety of equipment which you would normally find in clinical practice.
Following graduation and registration, nurses are expected to continue to develop their knowledge and skills, and we offer a variety of short courses and postgraduate study options which allow nurses to specialise in areas of interest.
Professional accreditation
This course is approved by the Nursing and Midwifery Council (NMC) as the statutory body and regulator of nursing and midwifery healthcare professions.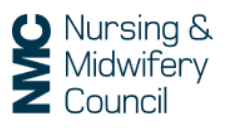 Entry requirements
A-Levels: 120 UCAS tariff points to include at least two full A-levels. There are no specific subject requirements.
BTEC Extended Diploma: DDM — there are no specific subject requirements.
Applicants on Access Programmes: 122 UCAS tariff points from an Access to Higher Education Diploma in Health Professions, Science or Social Science.
International Baccalaureate requirements: 120 UCAS tariff points to include at least 80 points from 2 HL subjects. Plus HL 3 or SL 4 in Maths, Science, English Language and Literature A or English B.
Plus a minimum of GCSEs with grade C or grade 4, to include English Language or English Literature, Mathematics, and Biology or Combined Science. Level 2 equivalents are accepted.
Level 2 equivalents are accepted in place of GCSE English Language and Mathematics. Applicants studying an Access to HE Diploma may be able to meet the GCSE Science requirement through a suitable science module from their course.
Additional entry requirements
As part of the selection process, we interview short-listed candidates prior to making offers.
All places are offered subject to satisfactory occupational health screening and a Disclosure and Barring Service (DBS) check.
The occupational health screening
All places are offered subject to satisfactory occupational health screening. This will involve completing an on-line occupational health questionnaire and attendance is required at a medical appointment.
Students on health care programmes must be able to meet the Health and Care Professions Council Standards of Proficiency (2013). Occupational health screening and assessment will consider the students' health and wellbeing and their fitness to study and practice. Progress on the course is dependent on your continued fitness.
This screening process complies with Public Health England requirements for the protection of the public and students and staff working in health and social care.
All offers of places are made subject to satisfactory health clearance and an agreement to undergo appropriate blood tests and immunisations.
The University is obliged to make reasonable adjustments for students with disabilities to enable them to fulfil the required competencies of the programme. Candidates who are concerned about health issues are strongly advised to contact us prior to applying.
The Disclosure and Barring Service (DBS) check
All places are also offered subject to a satisfactory enhanced Disclosure and Barring Service (DBS) (previously known as CRB check) disclosure. This is due to the fact that you may be required to work with children or vulnerable adults on your clinical placement, and will need to demonstrate that you can safely work with these groups upon HCPC registration.
English language requirements
Minimum of IELTS 7.0 or equivalent (no sub-test lower than 7.0).
If you do not meet the IELTS requirement, you can take a University of Bradford pre-sessional English course.
CIFS entry requirement
If you are an international student and do not meet the entry requirements for direct entry onto this course you may be interested in our Certificate of International Foundation Studies.
80 UCAS points or equivalent (see individual country pages for details) plus Maths and Biology or Combined Science qualifications equivalent to GCSE Grade C.
UKVI approved IELTS of 6.5 overall with no sub-test less than 6.5.
In addition, applicants will need to succeed in the selection/interview process for the degree programme.
CIFS modules to be taken
Students study the four core modules plus TWO of the following modules:
Foundation in Human Biology
Foundation in Chemistry
Introduction to the Social Sciences
Global Business Environment
Foundation Mathematics 2
Progression requirements for the degree programme
An overall average of at least 60% and at least 60% in the English Language for Specific Academic Purposes with additional sub-test requirements.
What you will study
Please note that for 2020 entry, the module information is subject to change.
First year
Core
Principles of Nursing (NUR4009-B)
Practice Placement 1 (NUR4011-B)
Foundations of Nursing Practice (NUR4012-B)
Practice Placement 2 (NUR4010-B)
Concepts of Health and Wellbeing (NUR4013-B)
Practice Placement 3 (NUR4015-B)
Second year
Core
Long Term Conditions (NUR5012-B
Practice Placement Four (NUR5011-B)
Acute Care (NUR5014-B )
Practice Placement Five (NUR5010-B)
Improving Public Health (NUR5013-B)
Practice Placement Six (NUR5009-B)
Final year
Core
Complex Care (NUR6035-C)
Practice Placement 7 (NUR6034-C)
Transition to Professional Practice (NUR6032-C)
Practice Placement 8 (NUR6033-C)
Placement
During the programme you will undertake a variety of clinical experiences predominately in the Bradford, Airedale and Craven districts, consisting of practice placements lasting between 6 and 12 weeks.
You will be allocated a Mentor on each placement who has undertaken a professionally recognised Mentorship preparation award.
You may also be allocated an associate mentor depending upon the placement.
Mentors are there to support and educate you during your practice placement, helping you to integrate the theoretical knowledge gained into effective/ appropriate practice.
They will supervise your work and assess your progress during and at the end of the placement.
We also have a Practice Education Support Team (PEST) that provides a link between practice placement areas and the University.
The team are there to offer Mentor support and guidance to ensure and enhance your learning in practice.
There is also an opportunity to undertake an elective placement at the end of Year 2 which can include experience abroad, for example, Finland, Belgium and Denmark.
Learning and assessment
The programme is framed around four core concepts; direct clinical/patient care, leadership and collaborative practice, improving quality and developing practice and developing self and others. These are common to all fields of nursing and represent the NMC domains (NMC 2010). The core concepts form a framework of key content which is revisited across the three years, progressing from an introduction and broad understanding of concepts, to complex in-depth application of concepts applied to nursing. The intention is to facilitate your development by introducing you to the fundamental knowledge and skills centred on core and field subjects required to meet the health needs of all patient/client groups, whilst ensuring you develop the specific in-depth knowledge and skills to meet the complex health needs of people from your chosen field of practice. However, you will not only learn about and become competent nursing patients/clients in your own field of nursing but you will also become confident in nursing patients/clients who have an additional condition related to other fields of nursing. For example; learning to work with patients/service users with problems associated with your own field of nursing but who also have a learning disability.
Facilities
The purpose-built Faculty of Health Studies building represents a £10 million investment in health at Bradford.
Our state-of-the-art facilities provide learning environments and simulation equipment that mirrors those found in the NHS.
They are designed to provide the closest possible 'real-life' practical experience, under the guidance and supervision of our academic team of experienced healthcare professionals, allowing students to develop their clinical skills ahead of practice placements and employment in the health sector.
Fees, finance and scholarships
Tuition fee
Home/EU: £9,250*
International: £19,850
* Fees going forward have been capped by the Government at £9,250 in October 2017.
Scholarships
Every year we award numerous non-repayable scholarships to UK, EU and international students on the basis of academic excellence, personal circumstances or economic hardship. For full details, visit our scholarships website.
Career support
The University is committed to helping students develop and enhance employability and this is an integral part of many programmes. Specialist support is available throughout the course from Career and Employability Services including help to find part-time work while studying, placements, vacation work and graduate vacancies. Students are encouraged to access this support at an early stage and to use the extensive resources on the Careers website.
Discussing options with specialist advisers helps to clarify plans through exploring options and refining skills of job-hunting. In most of our programmes, there is direct input by Career Development Advisers into the curriculum or through specially arranged workshops.
Career prospects
Most of our students gain employment locally and immediately upon completion.
Adult nursing graduates will be able to practise effectively in a variety of adult nursing settings in hospitals or the community.
Employment statistics
100% of our 2017 graduates in BSc (Hons) Nursing (Adult) found employment or went on to further study within six months of graduating.*
Salary expectations
The average starting salary for our 2016 BSc (Hons) Nursing (Adult) graduates was £21,862.*
*These DLHE statistics are derived from annually published data by the Higher Education Statistics Agency (HESA), based on those UK domiciled graduates who are available for employment or further study and whose destinations are known.
Last updated Jan 2020
About the School
At the University of Bradford, you'll benefit from - and be a part of – teaching and research that harnesses technology for the good of society. You'll learn from academic and industry experts who are ... Read More
At the University of Bradford, you'll benefit from - and be a part of – teaching and research that harnesses technology for the good of society. You'll learn from academic and industry experts who are shaping the future of their sectors in world-class facilities. We've invested millions of pounds in high-tech learning environments, such as our motion capture studio and new School of Management facilities. During your time with us, you can become the very best version of yourself. The University is a place where you can expand your mind and make lifelong friends; where you can grow, learn, experience. Where you can belong, and where we support you every step of the way.
Read less