Program Description
Course details
Immerse yourself in a physically, intellectually and emotionally challenging course that will prepare you for an extremely rewarding career. Spending 50 per cent of your time on practise placements, you will develop the practical skills needed to care for adults with acute and long-term illnesses across a variety of settings.

Understand your obligations in terms of your professional behaviour and conduct, and develop the knowledge, expertise and attitude needed to become a registered nurse responsible for leading and coordinating care. Learning alongside students studying related healthcare professions such as physiotherapy, social work and dietetics will give you a wider understanding of the profession you are about to enter.
Research Excellence Framework 2014
Research Excellence Framework 2014: 20% of our research in the Public Health, Health Services and Primary Care unit is world-leading or internationally excellent.
Course Benefits
Studying with Leeds Beckett gives you access to diverse placement opportunities including Leeds Teaching Hospitals Trust and Leeds Community Healthcare Trust. These organisations offer work experience placements in a variety of settings including secondary and regional care units, community teams and GP practices. You can also apply for exciting projects such as working with the medical services at Leeds and Download Festivals, Headstart or the final year Community Scheme and focus on areas of personal interest in healthcare during the volunteering strand of the course.
Entry requirements
UCAS Tariff Points: 112 points required. (Minimum 72 from two A Levels or equivalent, excluding General Studies.).
All offers are subject to satisfactory health and criminal history checks.
GCSES:
GCSE English Language, Mathematics and Science Grade C or above (Grade 4 for those sitting their GCSE from 2017 onwards). Science subjects accepted include Anatomy, Applied Science, Biology, Chemistry, Health & Social Care, Human Biology, Physical Education, Physics, Physiology, Psychology and Science. The Science requirement can be met if studied as part of other qualifications such as Access; BTEC or A levels that have been used to meet the tariff points requirement. Key Skills, Functional Skills, BTEC level 2 and the Certificate in Adult Numeracy/Literacy are accepted in place of GCSEs.
Access to HE Diploma:
In a relevant subject, Pass overall with a minimum of 112 UCAS tariff points.
Scottish Awards:
Minimum of 5 subjects at Grade B at Higher Level.
Irish Leaving Certificate:
Minimum of 5 subjects at Grade C1 or above at Higher Level of which at least 3 must be at B2.
Practical Experience:
You are required to have a care experience in an adult health practise/clinical setting, such as an acute hospital or a nursing home. All applications should be supported by the second reference in addition to that supplied on your UCAS form. Please note references should be accompanied by a covering letter on headed paper or emailed directly by the referee.
Selection Criteria:
Students will be recruited on the basis that their values align with those of the NHS Constitution, as well as having the right skills and aptitude, in accordance with Value-Based Recruitment (Health Education England, Value-Based Recruitment Framework, October 2014)
Your UCAS personal statement should include:
How you have researched the profession of adult health nursing.
Examples of how you have worked with vulnerable adults or worked within settings such as hospitals or nursing homes.
How you have gained insight into the course e.g. Open days or speaking to nurses.
Your personal qualities which you feel are related to nursing, including what motivates you to choose nursing as a career.
You must also be able to demonstrate how you meet the NMC Key Competencies through the application process. These competencies determine the basic skills required for nursing in numeracy, communications, physicality, relationships and IT skills.
Selection criteria will only be used if you have met the general entry requirements and only if you are successful at this stage will you be invited to a selection day. Performance at the selection day will determine whether you are made an offer. Applicants will be required to bring to a selection day photographic ID (Passport, Driving Licence) and original certificates for all qualifications awarded to date. If you do not possess your original certificates, we recommend making arrangements to obtain copies in preparation should you be invited to a selection day.
International Baccalaureate
25 Points
IELTS:
IELTS 7.0 with no skills below 7.0.
Enhanced criminal history checks:
Satisfactory enhanced criminal history checks will be required by all applicants prior to acceptance on the course, (processed through the University only). The University is unable to accept DBS checks obtained through another institution (this includes those registered with the DBS Update Service); the checks undertaken by the University are appropriate to the course of study and relevant regulated activity placements. For important information on the UK Disclosure and Barring Service (DBS) check process click here.
Self-declaration:
You will be asked to complete this online form as part of the DBS check process. You will be asked to identify on the self-declaration form if you have any cautions/convictions that would not be filtered out on a DBS certificate. For details on filtering, please click here. The form will also ask if you have resided outside of the UK after the age of 16, to establish if an Overseas Police Record check may be required.
Overseas Police Checks/Letter of Good Conduct
The DBS in the UK is currently not able to conduct overseas criminal record checks. International applicants; those without British Citizenship and British Citizens with a significant period of overseas residency of 12 months or more after the age of 16; therefore, require a criminal records check or certificate of good conduct from their home/overseas country(ies) prior to entry on to the course. A UK DBS check will also be required prior to enrolment; the DBS team will send you guidance on how to apply following your offer of a place. The application process and timeframes for Overseas Police checks can differ from country to country and so it is recommended that you start the process as soon as possible after you have been made a conditional/Unconditional offer to ensure you have enough lead-in time to obtain the check prior to enrolment. For some countries, an individual can only apply in person and so it is preferable for those applicants still resident in the relevant country, to apply before entering the UK.
Health checks:
For certain Professional Body courses, Occupational Health checks are also part of the entry requirements. Applicants will be asked to complete an online Health Questionnaire and sent guidance and links on how to complete this following your offer of a place.
Mature applicants:
Our University welcomes applications from mature applicants who demonstrate academic potential. All students will be considered through the contextual admissions policy described above. If you do not meet the requirements through the contextual admissions policy, we may still be able to make you an offer if you have recent relevant work experience through our 'Recognition of Prior Learning' policy. Please ensure that you list both your qualifications and any relevant work experience in your application so that we can consider you under both schemes where applicable.
All applicants to our University are required to meet our standard English language requirement of GCSE grade C or equivalent, for example we accept some Functional Skills Tests.
Job Prospects
Successful completion of this course will provide you with the eligibility to register with the Nursing & Midwifery Council. You'll take part in employability sessions that will allow you to experience a simulated shortlisting panel and interview, undertake workshops with employers, and attend recruitment events, all designed to help you excel during recruitment processes.
Adult nurse
Health visitor
Careers Advice
Our dedicated Jobs and Careers team offers expert advice and a host of resources to help you choose and gain employment. Whether you're in your first or final year, you can speak to members of staff from our Careers Office who can offer you advice from writing a CV to searching for jobs.
Fees & funding
UK & EU
The tuition fee for the year for students is £9250. The amount you will pay may increase each year to take into account the effects of inflation.
International
The tuition fee for the year for students is £12000. The amount you will pay is fixed at this level for each year of your course.
Facilities
Clinical Skills Suite
The Rose Bowl has impressive teaching spaces, auditoriums, conference facilities and an outstanding local reputation as a business hub. The Rose Bowl puts our students at the centre of a dynamic business community.
Library
Our Library is open 24 hours a day, seven days a week, every day of the year, providing you with access to specialist books and journals, learning spaces, computers, multimedia facilities and media equipment hire. Tens of thousands of our Library's digital resources, including ebooks, ejournals and databases, can be accessed online at a time and place to suit you.
Gym and Sports Facilities
Keeping fit is easy at Leeds Beckett - our fitness suites are easy to get to, kitted out with all the latest technology and available to all sports members.
Last updated Mar 2020
About the School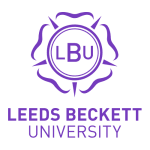 Studying at Leeds Beckett University you will be in the centre of an exhilarating community and be part of a social and economic environment that is shaping the city of Leeds for the future.
Studying at Leeds Beckett University you will be in the centre of an exhilarating community and be part of a social and economic environment that is shaping the city of Leeds for the future.
Read less