close
Filters
See Results
Part time Bachelors of Arts in Health Care in Bad Sooden-Allendorf Germany 2021
Part time Bachelor of Arts in Health Care in Bad Sooden-Allendorf in Germany
1

Results in Health Care, Bad Sooden-Allendorf
format_list_bulleted Filters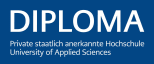 Bad Sooden-Allendorf, Germany +23 More
The distance learning medical professions with the degree Bachelor of Arts (BA) is designed as an extra occupational training to persons who are active in health, therapy and ... +
The distance learning medical professions with the degree Bachelor of Arts (BA) is designed as an extra occupational training to persons who are active in health, therapy and nursing professions. For this program, access professions with a three-year training period are admitted, namely those of physiotherapy, occupational therapy, speech therapy, geriatric care as well as health and nursing.
-
Online & Campus Combined
Campus
Online
TIP! If you represent a school and want to add your programs to our listings, contact us here
Related fields of study
Earn a scholarship worth up to US$10 000
Discover the options our scholarship can give you.